Historic St. Ermin's Hotel London is luxurious, grand, and mysterious—with a past that is at times stealthy and undercover. This historic London hotel is the birthplace of modern espionage.
There's nothing I love more than a hotel with a past. Sitting in a grand lobby imagining all the secrets the walls could share arouses my inner-romantic novelist. St. Ermin's Hotel London has a past that played an epic and very secret part in winning WWII.
St. Ermin's has witnessed a cavalcade of history; much is stealthy, secret, and undercover. This historic London hotel is the birthplace of modern espionage. Spy vs. spy, trench coats, fedora hats, and carefully guarded briefcases. Clandestine meetings, letter drops, coded messages, undercover activities. These are the images that come to mind when thinking of espionage. Still, buildings played a vital role in the efforts to learn what the enemy was planning.
It's said London is the spy capital of the world. For centuries the streets of London have been the workplace for spies and those that would catch them. Intelligence operation centers often are hidden in plain sight. St Ermin's is one of those locations.
As is common in the travel industry, Wander With Wonder sometimes receives complimentary products and services. Wander also earns income from ads and affiliate links on our site. Some of those links are for Amazon. As an Amazon Associate, Wander earns from qualifying purchases. None of these practices influence our reporting, but we believe in full disclosure. If you click an ad or affiliate link on our site and make a purchase, we may earn a commission at no additional cost to you. We thank you for your help - it is what keeps Wander bringing you great content. For further information please visit our
legal page
.
There are hundreds of buildings in London inextricably linked to monumental moments in the world of espionage and intelligence, perhaps none more than St. Ermin's Hotel.
~Mark Birdsall, Founder and Editor, Eye Spy Intelligence Magazine
St. Ermin's Hotel London Served as Churchill's Auxiliary Office
In 1940, Winston Churchill used St. Ermin's Hotel as an office and meeting place. He created Special Operations Executive (SOE) within the hotel walls, also called 'Churchill's Secret Army.'
With Churchill's orders to "set Europe ablaze," staff occupied an entire floor for covert operations during WWII. MI6 camped two levels above. In the 1950s, Guy Burgess, a part of the Cambridge Five, handed over state secrets to a Russian operative in St. Ermin's Caxton Bar.
These stories and more are detailed in House of Spies by Peter Matthews. The subtitle, St Ermin's Hotel, the London Base of British Espionage, says it all.
MP's Home Away From Westminster
Secret agents aren't the only group using St. Ermin's for an auxiliary office. It's said a tunnel runs underneath the lobby's twin staircase leading to Westminster a few blocks away. A bell hangs on a pillar across from the concierge desk. The 'Division Bell' is used to signal an imminent vote in the House of Parliament.
Is it fact or urban myth? Is a tunnel used by MPs at St. Ermin's when they need to hurry back for a critical ballot? Most say yes.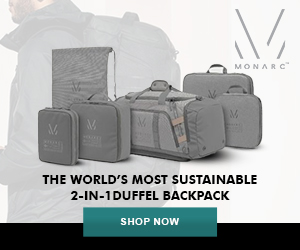 Celebrating Historic St. Ermin's Past
A thoughtfully curated display of WWII SOE weaponry and sabotage equipment has premiered at St. Ermin's London. The fascinating exhibit features everyday objects such as clothes brushes, coins, shirt collars, a dressing table hairbrush, a chess set, and more, concealing weapons, compasses, and messages. The display is open for all to explore.
The boots you'll see are British RAF pilots' boots. They have a small, very sharp knife tucked into the top of one of the boots. If the pilot was shot down, the knife could be used to cut along a perforation around the ankle, so the boots become an ordinary pair of brogues.
Modern St. Ermin's Hotel London
MI5 and other clandestine tenants have left the building. After a £30 million (more than $40 million) rehab in 2011, St. Ermin's re-opened to welcome guests. The designers rehabilitated the distinctive Art Nouveau/Rococo white plaster décor throughout the hotel. There are new marble floors, restored ballrooms, and modernized guest rooms. The driveway also received a transformation and is now an urban garden retreat. Throughout the hotel, antiques and collectibles mingle with modern furnishings and art. St. Ermin's was returned to her luxurious 1920s glory.
Making an Entrance at St. Ermin's Hotel London
Like all great divas, 4-Star St. Ermin's Hotel London knows the value of a grand entrance. There is an immediate sense of calm and indulgence as you enter the hotel's lushly planted private drive and garden. The city noise and chaos fall away. Staff is on-hand to assist with luggage for arrivals and departures. The staff uses the skills of an air traffic controller to orchestrate autos, guests, and bags.
Once inside, sweeping twin staircases and undulating balconies in white greet you. You feel as though you are in the hall of a grand house rather than a hotel lobby.
Explore a Historic London Hotel
Think of it as a gallery or museum. In the white plaster, you'll find classic scenes from many cultures. When you look closely, you discover exquisite and beautifully lit detail, including tigers, elephants, monkeys, dancers, plants, fantasy, and people. Art and furnishings reflect the hotel's history. Throughout the hotel, botanicals are the featured motif. The extensive, carefully curated collection is an alluring part of your visit.
Rooms for All Occasions
A room of any type at St. Ermin's Hotel London is an immersion in spacious luxury. Accommodations offer every modern amenity for work or leisure. Décor is traditional with colorful modern touches.
The historic London hotel has added two new family suites to the lineup of bedrooms and suites. Each has two bedrooms and two baths. Children's books and toys are plentiful. In addition, there's a teepee, comfy beds, a sleeper sofa, and an LED entertainment system.
A 'Kids Concierge' is on duty with family-friendly experiences in and around St. Ermin's walkable location in historic Central London. One of the best of these is visiting the Bee and Bee Hotel on the third-floor terrace to watch bees making honey.
INSIDER TIP: Find St. Ermin's Hotel London honey waiting at your breakfast table.
Extraordinary Staff at St. Ermin's Hotel London
St. Ermin's Hotel London's greatest treasures are its staff. The multi-national and highly professional group takes your comfort seriously. From the moment you arrive, they see to your every need. No request is a problem; no guest is a stranger. They are especially eager to help first-time London visitors make the most of their trip.
The concierge spent almost an hour with me trying to activate the card I purchased for local cell service. After many attempts at activation using the included instructions, the gentleman left his desk and returned with a porter he knew was 'technical.' But to no avail. As a last resort, he found and called a tech support number to resolve my problem. He didn't give up. He was determined I had a local phone number.
Food and Libations at St. Ermin's Hotel
The Caxton Grill and Caxton Bar offer fine dining, room service, or quick grab-and-go choices.
While it might seem a bit cliché, try the fish and chips. It's served with 'mushy peas.' They are delightful. Nothing could be better than fresh English Peas cooked with mint and thyme. Yes, they are a bit mushed, and that's good.
The Caxton bases its menus on seasonal ingredients. Both the bar and restaurant use herbs, fruit, and vegetables from the rooftop garden and lovely honey from the third-floor apiary. Afternoon tea is an indulgent experience. The tea room is traditional, white linen, silver, fine china, and elegant service. Add a glass of bubbly to make it a distinctive afternoon.
The Caxton has a brilliantly stocked wine cellar. Fine European and English wines join English brewed ciders, ales, and beers. From behind the bar, enjoy a whiskey or bourbon tasting. Cocktails are served in the bar, restaurant, guest rooms, most lobby areas, and mezzanine. In summer, the Terrace is open. There is no better place to enjoy a G&T on a hot, London summer afternoon.
Things to Do In and Around St. Ermin's Hotel
Located on a quiet street in Westminster, London, St. Ermin's is close to business, leisure, and government landmarks. The surrounding pedestrian-friendly neighborhood has pubs, restaurants, and shopping. The St. James Tube Station is less than 500 feet from the St. Ermin's front door. Explore the quiet, narrow back streets on the edge of St. James Park, where you'll find some of London's most elegant homes.
What to Expect When You Stay at St. Ermin's Hotel in London
Minutes from Buckingham Palace
Walk to Houses of Parliament
St. James's Park for watching the ducks with an ice cream cone
Parliament Square
London Eye
Westminster Abbey
Queen Elizabeth II Conference Centre
Dig into St. Ermin's history with the UK intelligence services from WWI to the present
Award-winning Caxton Bar and Grill onsite
3rd-floor terrace beehives are home to over 300,000 Buckfast Bees and London's only Bee & Bee hotel
Urban beekeeping workshops
Family stay packages including 'Budding Bond' spy kits
Afternoon Tea served in the Tea Lounge for kids and adults
Family Suites with reserve-ahead infant and toddler necessities
Canine-Friendly suites
Articles Related to St. Ermin's Hotel London
When You Visit St. Ermin's Hotel in London
Historic St. Ermin's Hotel, in Central London, is luxurious, grand, and mysterious. Family-friendly, dog-friendly with attentive service, fine dining, lovely libations, absolute comfort—and no listening devices—complement every stay at St Ermin's. Be sure to check out Wander for more great things to see when you visit Great Britain.

St. Ermin's Hotel London: Historic London Hotel with a Stealthy Past