Back in 2019, I had just started to run more regularly when I heard about the San Juan Island Half Marathon. The pictures looked gorgeous—running along slightly rolling hills with awesome sea views on an island off the coast of Washington. I signed up for the race, scheduled for May of 2020. Which, of course, turned into one of the zillion disappointments the global population faced as Covid canceled much of our lives. Two postponements later, I finally made it to the dreamy half marathon course in the fall of 2021. Here's what I learned about training for an out-of-town half marathon and the delights of the San Juan Islands.
San Juan Islands 101
San Juan County includes 172 named islands and reefs. Not all of these are inhabited, and only four are readily accessible by ferry to visitors. Most visitors arrive by ferry from Anacortes, Washington, which is about 80 miles north of Seattle. San Juan, Orcas, and Lopez are the three most popular islands with visitors and offer the most amenities. Shaw Island is also accessible by ferry and offers limited camping.
Being islands, most everything human-made comes from the mainland. Trash is exported. So the islands appeal to those who appreciate natural beauty and wildlife and are conscientious about their impact on the ecosystem.
Amy Nesler, stewardship and communications manager for the San Juan Islands Visitor Bureau, described the ideal visitor: "They respect traffic etiquette, stay on marked trails, leave campsites/picnic areas better than they found them, and maintain a respectful distance from wildlife, whether on land or sea."
Half Marathon Training
I had long jogged two or three miles at a time. So when I decided to do a half marathon I thought I'd just start running farther. But before long, shin splints. Turns out I'd made the most common amateur mistake: Adding mileage too quickly. After letting my shins heal for a month, I started again, only upping my distance by about 10% per week. It is definitely necessary to do some physical training when you want to run the San Juan Island Half Marathon.
I also chose uber-popular Jeff Galloway as my running mentor. His sensible approach to half-marathon training appealed to my middle-aged skeleton. He espouses alternating between short periods of running and walking, designed to make you walk before the point of exhaustion. The 1972 Olympian is still running in his seventies. If you find yourself injury-prone, Galloway recommends shortening your stride, slowing your pace, and taking longer walk breaks. I took to heart his goal for finishing a half-marathon: remain upright, with a smile on your face, wanting to do it again.
The San Juan Island Half-Marathon Starting Line
Race day dawned gray with the threat of rain—a threat which blessedly managed to hold off until about an hour after I finished. I took the race shuttle to the starting line at South Beach. On the bus, I met a father/daughter team from La Crosse, Wisconsin. The dad still lived in La Crosse and had come out to run with his daughter, who now lives in Seattle. We got off at an incredible driftwood beach, the sun low in the sky and logs everywhere.
Because of COVID, the runners were divided into small groups and released in waves every two minutes. I'm a slow run/walker and was prepared to finish last. But I realized I'd be in good company bringing up the rear when I met a lively group of ladies who'd gone to high school together in Omaha several decades back and now live in different states. "We get together to talk and drink. And sometimes run," one of them told me. "But mostly walk."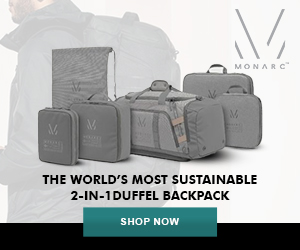 Along the San Juan Island Racecourse
The course starred ocean views and more views. Also, some farmland and trees. We ran on the edge of the road, which was a little dicey around a few blind curves with little to no shoulder. The race organizers lined the edge of the road with orange cones, and we tried to stay outside them. A photographer took our photos at a few especially scenic points, which was a fun extra when the photos arrived in my inbox a week later. The aid stations featured electrolytes, snacks, friendly and encouraging people, a couple of cute dogs, and in one case, a whole group of folks dressed as pirates.
It took me a little over three hours to arrive at the finish line at Jackson Beach, with people cheering me on as I finished a mighty number 100 out of 115. Jackson turned out to be another incredible driftwood beach. My friend met me and patiently watched me attempt to walk up to my thighs in the water, a post-race tip I'd read from a pro runner. I made it to my ankles before I started squealing. That water is cold!
Recommended Gear for Running a Half Marathon
I've come to find a few items crucial to my running success. I use an interval timer that I usually keep set on three minutes for running and one minute for walking, though you can change this however you want. It beeps whenever it's time to switch. There's probably a way to make my phone or Fitbit do this, but I haven't figured that out yet.
I also love my compression calf sleeves, striped or polka-dotted, please. Another runner told me that they helped her overcome shin splints. I'm practically superstitious about wearing mine now.
For longer runs, a running belt—I know, it looks like a fanny pack, but let's not call it that—holds important stuff like my phone, credit card, cash, license, keys, lip balm, and a face mask.
Orca Running doesn't supply eco-unfriendly disposable. So for the San Juan Half, I got a handy collapsible cup to hang from my running belt.
Other Things to Do on San Juan Island 
Of course, one of the best things about going to an out-of-town race is experiencing what else the area has to offer. During our weekend, we got a good mix of outdoors, art, history, and natural science. Here are a few of my favorite things to do while visiting San Juan Island.
San Juan Island Sculpture Park
For art, the San Juan Island Sculpture Park on the north end of the island features sculptures in garden settings. Better yet, you can walk on a trail through the Whimsey Woods, never knowing what cute or spooky art installation might be around the corner. Could be garlands of record albums strung between trees, or a hundred pair of doll eyes staring at you from a tree trunk.  The sculpture park covers 20 acres and displays more than 150 works of art.
Exploring English Camp
For a dose of history, you can visit English Camp on the northern part of San Juan Island or the more southerly American Camp. The two nations both occupied San Juan Island in the 1860s as they tried to hash out a water boundary. The English Camp is quite refined for a New World military outpost of its time. It's set in the most beautiful sheltered bay and was surely a coveted assignment for soldiers who didn't want to do too much fighting.
The old blockhouse still stands, and there's a formal English garden originally planned to keep an officer's wife happy about the remote post. Unlike some historic attractions, which you might suspect were sanitized after the fact, a visitor commented in 1866, "We may remark here that the neatness, cleanliness and good order observable throughout the entire camp were the subjects of general observation."
Afterglow Vista
Afterglow Vista is a creepy-cool old mausoleum that contains the ashes of the McMillin family. John S. McMillin monopolized the west coast limestone trade in the late 20th-century, and this mausoleum attests to his wealth and importance. It's a huge round structure with seven columns, including one that's broken, to represent a life cut short. In the middle, six chairs surround a limestone table.
The ashes of McMillan's relatives are in the bases of those chairs. Interpretive signage at the mausoleum claims that the symbolism herein includes the three stages of life, five orders of architecture, five senses, the seven liberal arts and sciences, the steps within the Masonic Order, and the fact that the future cannot be seen. That about covers it.
Whale Museum in San Juan Island
Our challenges involving time, planning, energy, and weather resulted in our visiting the Whale Museum in Friday Harbor rather than going to see actual whales. The museum has tons of exhibits educating visitors on the local Southern Resident Killer Whales. I especially liked the film (okay, I was glad to sit down after the half marathon), which explained how the increase in modern boat traffic is a sonic nightmare for the orcas, sort of like being trapped in a blaring discotheque 24/7. A study of orca fecal samples after September 11, 2001, linked a dramatic decrease in stress hormones with a sudden decrease in shipping traffic.
Better yet, book a whale watching tour via boat or kayak, or look for whales from the shore at Lime Kiln Point State Park. If you venture out in your own boat or kayak, review the Whale Wise guidelines first.
Pelindaba Lavender Farm
Inland, San Juan Island has good lavender growing weather, as evidenced by Pelindaba Lavender Farm. This place appeals to visitors in many ways—you can wander the lavender fields, read educational displays about lavender farming, watch the distilling process as lavender becomes an essential oil, try lavender ice cream, or shop for lavender souvenirs. Pelindaba is very generous with its fields, opening them up to picnicking, vow renewals, elopements, photoshoots, yoga, and book groups, all free of charge, no reservation necessary.
I bought a sack full of lavender souvenirs of both the culinary and essential oil varieties. The dark chocolate lavender sauce is especially popular in my household.
Articles Related to San Juan Island
If You Go to San Juan Island

The ferry ride to San Juan Island is delightful, but requires some planning ahead, especially if you're taking a car aboard. Get the lowdown and make your ferry reservation here. You can also board the ferry as a pedestrian or a cyclist. If you arrive on San Juan Island without your own vehicle, you can get around by shuttle bus, rental bike (electric bikes, if you want a boost), scooter, or electric car.
The islands await you. But please treat them gently. As Nesler says, "We are a safe destination for visitors of all creeds and colors. We ask only that you treat the Islands as though they were your own backyard—leave them as you found them, or even better!" Be sure to check out Wander for more great ideas of things to do while you're in the Pacific Northwest.
Running the San Juan Island Half Marathon