Roanoke sits in a wide valley at the foot of Virginia's Blue Ridge Mountains. The town is a unique blend of Southern charm and hospitality, history, outdoor adventures, shopping, art, and great food. It also happens to be very close to where I grew up in Virginia. My roots are firmly planted in the rolling farmlands of Virginia, where I spent my childhood playing on the family farm. Roanoke was about an hour west of my tiny hometown of Hurt, VA. I never thought about it as a tourist destination. But when I returned as an adult, I discovered just what makes Roanoke the star of Virginia's Blue Ridge Mountain region. Come along as I discover it through new eyes.
A Step Back in Time
Roanoke began in the mid-1700s as the village of Big Lick. It has always been a crossroads of sorts, with Native American trails, trade routes, and the Great Wagon Road taking early settlers along the edge of the Appalachian Mountains into the Western wilderness.
A century after Big Lick's founding, trains arrived and the town soon became the city of Roanoke. Catch a glimpse of that rich past in the History Museum of Western Virginia, located in the old Norfolk & Western Railway passenger station.
As is common in the travel industry, Wander With Wonder sometimes receives complimentary products and services. Wander also earns income from ads and affiliate links on our site. Some of those links are for Amazon. As an Amazon Associate, Wander earns from qualifying purchases. None of these practices influence our reporting, but we believe in full disclosure. If you click an ad or affiliate link on our site and make a purchase, we may earn a commission at no additional cost to you. We thank you for your help - it is what keeps Wander bringing you great content. For further information please visit our
legal page
.
Train History in Roanoke
Trains have been vital to the city since the 1850s. The O. Winston Link Museum, which shares space with the History Museum of Western Virginia inside the N&W Railway passenger station, chronicles that railroad past. Famed railway photographer Winston Link captured the great steam locomotives of yesteryear along with vignettes of everyday life in 1950's America.
Just outside the Link Museum, you should take some time to wander down the Railwalk, a half-mile path that connects the passenger station to the Virginia Museum of Transportation. During its heyday, the N&W Railway designed and built some of the world's most advanced steam locomotives in Roanoke, including the "Spirit of Roanoke," a sleek J611 Steam Passenger Locomotive built in 1950.
The J611, with a classic bullet-nose and Art Deco curves, could reach speeds up to 100 miles per hour. After a long restoration, she returned home to Roanoke under her own steam in early 2015 and now sits proudly in the museum. More than 50 exhibits detail Roanoke's railway heritage along with other transportation from buses and boats to airplanes.
Southern Hospitality
Southern hospitality rules at The Hotel Roanoke & Conference Center, a Tudor-style hotel originally built in 1882 by the railroad, which operated it for more than a hundred years.
The hotel closed in 1989, but went through a renovation and reopened in 1995. The glories of the past have been beautifully preserved from the antiques and Florentine marble floors in the lobby to the Czech-made chandeliers. The AAA Four-Diamond hotel is now part of Hilton's Curio Collection. I thoroughly enjoyed my stay at The Hotel Roanoke, with a blend of history but all of today's modern touches. I enjoyed the enclosed bridge that lets you walk from the hotel into downtown without worrying about traffic.
Be sure you take a peek inside the famed Regency Room, which has been serving luxurious meals for 75 years. It's an ideal spot for an evening to remember and is the Blue Ridge area's only AAA Four-Diamond restaurant. You'll enjoy French-inspired Southern dishes. Be sure to order the crab cakes. You won't find them this good anywhere else. For a day of eating, the Sunday Brunch Buffet is unforgettable. It ranks as one of the top 100 brunches in the country. When you see the spread, you'll completely understand. But make reservations. It fills up quickly each week.
I also recommend drinks or lighter fare at The Pine Room. This casual pub served as an Officer's Club during World War II. It opens in time for happy hour each day and there's live music on Friday and Saturday nights. You can get snacks (warm salted pretzel bread) or salads and sandwiches. They also serve the famed Hotel Roanoke Bread Pudding and a peach cobbler in season.
A great time to visit Hotel Roanoke is during Fashions for Evergreens held annually from Thanksgiving Day through New Year's Day. The competition features 24 trees decorated in some of the most outlandish themes imaginable.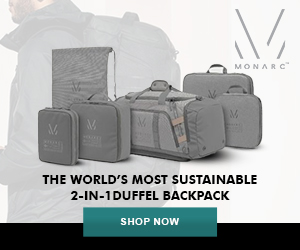 Boutique Shopping in Roanoke
The historic City Market Building has been a gathering place for people seeking produce, meat, and fish since 1882. It is home to a variety of restaurants, ranging from fast food and pizza to international flavors. It is also home to the state's oldest continuously operating open-air market. City Market began with a handful of vendors in 1882. There are now more than 40 booths, selling fruits, vegetables, flowers, handcrafted items, and gifts. There are events each Saturday from May through September.
City Market is open every day except Christmas and New Year's. The first three Fridays of each December it hosts the Dickens of a Christmas celebration featuring a giant lighted tree, parade, and family-friendly events including carriage rides, street performers, and roasted chestnuts.
Downtown Roanoke is dotted with fun boutiques selling everything from gifts to souvenirs. Perhaps the best known is Black Dog Salvage, a 40,000-square-foot building chock-full of reclaimed architectural treasures featured in the DIY Network's series "Salvage Dawgs."
I could have spent hours in Black Dog Salvage. It made me want to go buy an old house and remodel it—and took me back to my childhood that was filled with exploring old barns with my dad.
Great Eats in Roanoke
The South is known for good food and Roanoke is no exception. From an old-time ice-cream shop—Pop's Ice Cream serves the best malts and sundaes from its old-time soda fountain—to world-class dining, there are a variety of flavors around town.
No trip is complete without a visit to the Texas Tavern. Under the neon EAT sign is a tiny eatery with just 10 stools, where good fast eats have been served up since 1930.
Stop by Alexander's for amazing but unpretentious dining. Located close to the Farmer's Market, Alexander's serves up creative dishes using fresh, organic Virginia produce and farm-raised meats. The menu changes each season. It also has a classic Virginia ambiance. The space is decorated with found items from around Roanoke.
For a classic Southern breakfast, the local recommend Roanoker Restaurant, which has been serving hot biscuits, creamy grits, Virginia ham, and plenty of gravy since 1941. This was definitely a taste of home for me. Those hot biscuits were just like my grandmother always made. They also serve dinners featuring fried chicken that is almost as good as my mom's—a huge statement from me!
Art and Architecture of Roanoke
With so much history around every corner, it is a thrill for art lovers to discover the Taubman Museum of Art with its collection of modern American art, decorative arts, and folk art. The building's stunning architectural design uses modern glass and metal to represent the Roanoke Valley.
A major installation by Judith Leiber—known for her exquisite couture women's accessories—will be on display through October 27, 2019. A pop collection—featuring everything from Andy Warhol's Campbell Soup to Neo-Pop artists such as Jeff Koons and even comic art—runs from late September 2019 through March 8, 2020.
I also suggest that you check out the current product at Mill Mountain Theatre. This regional theatre group has been offering family-friendly productions for more than 50 years. Mill Mountain Theatre is located in The Center in the Square, art and cultural center in downtown Roanoke.
The Center is also home to the Roanoke Pinball Museum, The Roanoke STARCADE, Harrison Museum of African American Culture, Kids Square, and the Science Museum of Western Virginia. Be sure to make your way up to the Atrium Aquariums and Green Rooftop on the 6th and 7th floors. You can access both of those without charge. Explore more things to do while visiting Roanoke.
I also suggest that you make your way to Grandin Village. This historic district in Roanoke reflects the 1920s when this area developed. You really feel as if you've taken a walk back in time. Be sure to step into The Grandin Theatre, which is the only historic movie theatre in the Roanoke Valley. Again, it made me remember my childhood when we went to a very similar movie theatre just a few miles from my home. It was a big treat in the late 1960s and early 1970s, and I hated to see that old theatre abandoned. I was so excited to hear that The Grandin continues to operate.
Enjoy the Great Outdoors in Virginia's Blue Ridge Mountains
Along with Roanoke's rich history, the area gives you ample opportunity for outdoor adventures with the nearby Blue Ridge Parkway and Appalachian Trail.
While the area is world-renowned for its fall foliage, when the surrounding mountains are a patchwork of brilliant colors, it is an idyllic year-round playground.
There are bird and wildlife trails, mountain biking trails, and numerous campgrounds. The area is ideal for fishing. In fact, a 68-pound catfish was caught in nearby James River.
The 20,600-acre Smith Mountain Lake State Park, with more than 500 miles of shoreline, is perfect for boating enthusiasts. I have some pretty great childhood memories of swimming, camping, and boating on Smith Mountain Lake. There are places for a picnic if you only go for the day or you can rent a cabin if you would rather not rough it.
During your stay in Roanoke, you must also plan a hike or drive up to the 100-foot-tall star perched on top of Mill Mountain. Views from the overlook seem to go on forever. The world's largest man-made illuminated star has brightened the night sky since 1949, welcoming visitors to the Roanoke Valley. It was always a beacon in the night when my family would travel through the area.
If You Go to Roanoke
Be sure to check out the Visitor's Center at 101 Shenandoah Avenue. The center has a variety of maps and information on current events. You can find more online at the Visit Roanoke website.
With all of these amazing places to see, things to do, and great food, it's easy to see why Roanoke is considered the brightest star in Virginia's Blue Ridge Mountains. Wander writer Teresa Bitler also visited Roanoke, so be sure to check out her suggestions for what to see and do in the area. While you're visiting, check out the other places we suggest while you Wander Virginia.
---
As is common in the travel industry, the writer was provided with accommodations, meals, and other compensation for the purpose of review. While it has not influenced this review, the writer believes in full disclosure of all potential conflicts of interest.