The northern Maine coast, from Brunswick to Bar Harbor, is only 135 miles along US Route 1, which follows the coast for the entire length of Maine. But a tour of this scenic coast and its historic towns means leaving Route 1. Following side roads onto some of the dozen or so peninsulas that drop like icicles into the Atlantic makes a perfect Maine road trip.
You'll rarely drive such a zigzagging route as the one you'd follow if you toured every peninsula. There are tiny fishing ports and villages of saltwater farms and rocky headlands that face the open sea. Any one of these could provide a day's worth of sights and experiences. They have harbors to photograph, lighthouses to climb, coastal trails to walk, historic sites to visit and lobster shacks to sample.
Fall is a perfect time to visit the Maine Coast when summer crowds have retreated, and locals can relax and enjoy their hometowns. Brilliant reds, oranges, and yellows of maple and birch trees contrast dramatically with Maine's deep green spruce and firs, and autumn skies are most likely to be intensely blue.
As is common in the travel industry, Wander With Wonder sometimes receives complimentary products and services. Wander also earns income from ads and affiliate links on our site. Some of those links are for Amazon. As an Amazon Associate, Wander earns from qualifying purchases. None of these practices influence our reporting, but we believe in full disclosure. If you click an ad or affiliate link on our site and make a purchase, we may earn a commission at no additional cost to you. We thank you for your help - it is what keeps Wander bringing you great content. For further information please visit our
legal page
.
Bath and Popham Beach
Starting our Maine road trip in southern Maine, Interstate 95 roughly parallels Route 1, and Interstate 295 forks to the east near Portland, following the coast as far as Brunswick. Our tour of the northern coast begins off Interstate 295, where Route 1 leads to the shipbuilding town of Bath.
Learn about the region's long history of boat building at the Maine Maritime Museum, where several buildings contain exhibits, hands-on activities, a blacksmith shop, and working boatbuilding and repair shops. Tours and cruises explore the Kennebec River and reveal more information about the Bath Iron Works, where US Navy destroyers are built.
Route 209 heads south from Bath, down a peninsula that ends at Popham Beach State Park and Fort Popham Historic Park, with an 1865 stone fort to explore. This was also the site of one of the first European settlements in the northeast, founded in 1607.
Wiscasset
Route 1 continues through Wiscasset, where you can expect traffic delays. The bottleneck is the narrow main street of the town itself, and the long bridge that crosses the estuary of the Sheepscot River. Sadly, there is no way to bypass this tie-up.
You'll want to stop in Wiscasset anyway, to browse in its art galleries (works by local and internationally known artists are shown at Wiscasset Bay Gallery) and tour two interesting historic houses. Castle Tucker is the distinguished home of a late 19th-century sea captain. Nickels-Sortwell House is one of New England's finest Federal-style homes, furnished in antiques of that period.
At the riverside kiosks, buy local products, including jams made from wild Maine blueberries. Here, too, is Sprague's, where you'll find excellent lobster rolls and steaming whole lobsters to eat at tables overlooking the river. Just across the long bridge, a right turn leads to the octagonal blockhouse at Fort Edgecomb, built in the early 1800s to protect the harbor.
Boothbay Harbor
Continuing our Maine road trip, Route 27 leads south to Boothbay Harbor. One of the best-known resort towns in Maine, this is also a prime base for schooner cruises, whale watches, and island clambake excursions. Streets lined with shops and seafood restaurants curve around a harbor so big that as many as 400 vessels could ride out storms there in the days of sail.
For garden lovers, the region's highlight is the Coastal Maine Botanical Gardens, where 295 acres are devoted to show gardens and wildflower-lined woodland trails. Each season brings its own brilliant displays, from tulips and flowering bulbs to pumpkins and chrysanthemums in the fall. A children's garden is just as delightful for adults to explore between strolls through the rose arbor and around the lily ponds.
Newcastle and Damariscotta
Leaving Boothbay Harbor, watch for River Road, a bosky lane that leads to Newcastle, where you'll find the Newcastle Inn on the right. This inviting B&B, a member of Inns Along the Coast, overlooks the Damariscotta River and is a perfect base for exploring the Wiscassett-Boothbay Harbor area. Only a few hundred yards from Route 1, but a world away with its beautifully furnished rooms and well-kept gardens, the inn is within easy reach of both towns, with the bonus of attractive little Damariscotta, just across the river.
Damariscotta is known worldwide for the oysters that grow succulent and flavorful in its river. A good place to savor these, along with other local seafood prepared with style, is King Eider's Pub, a few steps from the water where they grew. After browsing the shops, stop at one of the state's oldest homes, the Chapman-Hall House, built in 1754 by one of the area's first permanent European settlers.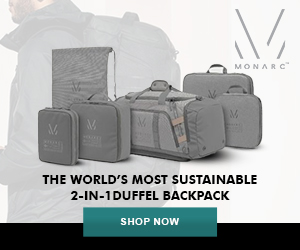 Pemaquid Point
Route 130 leaves Route 1, heading south to Pemaquid Point, one of the most scenic with its iconic 1827 lighthouse and keeper's cottage. Visit the little fishing museum and gallery of local art before going to Fort William Henry, a reconstruction of the stone fort built there in 1692. Archaeological displays include artifacts from the English settlement of Pemaquid Village, as well as a diorama showing the village in the 17th century.
Thomaston and Owl's Head
Back on Route 1, Thomaston is filled with beautiful homes of prosperous shipbuilders and owners. Art lovers should follow Wadsworth St. to the right, then left onto Pleasant Point Road, then Hathorne Point Road to find the Olson House, immortalized by Andrew Wyeth in his painting Christina's World. On the way, you pass Broad Cove Church, another of Wyeth's subjects.
Beyond Thomaston, Route 131 drops to Port Clyde and the Marshall Point Lighthouse Museum; return via Route 73 to the scenic Owl's Head Light and the Owl's Head Transportation Museum, filled with landmark aircraft, antique automobiles, and other transport from high-wheeler bicycles to showmen's wagons.
Rockland
Back on Route 1, Rockland is the home base for the Maine Windjammer fleet, a lively town with good restaurants and two art museums. This is Wyeth country, so you'll see a lot of works by three generations of Wyeths—N.C., Andrew, and James—at the Farnsworth Museum, dedicated to exploring Maine's role in American art. Arrange here, too, for a guided tour of the Olsen House.
There's so much to do nearby that Rockland makes a good base for exploring the area during your Maine road trip. The LimeRock Inn is two blocks from the main street shops, in a freshly redecorated Victorian home. Spacious guest and public rooms echo the building's Eastlake style, with imported wall coverings and fine decorative details; bouquets of fresh garden flowers brighten each guest room. If you're traveling with a family, the nearby Granite Inn, also a member of Inns Along the Coast, has family-sized rooms and a child-friendly atmosphere.
Camden
Route 1 leads on to Camden, a town built by prosperous captains and merchants whose homes still line the streets around the large harbor. Another Windjammer port, Camden is a good base for day trips on a schooner or sunset sails—or just watching the masts swaying in the harbor. This is a popular tourist center with good restaurants; we especially like chef-owned Fresh & Co for its eclectic menu and localvore ethic.
For views of "three islands in a bay" that inspired the poetry of Edna St. Vincent Millay, climb or ride to the top of Mt. Battie, and for beautiful flowers—especially lilies—and four miles of woodland trails, visit the 66-acre Merryspring Nature Center. Between all this and shopping, Camden has plenty to detain you during your Maine road trip, and in the High Street Historic District, the gracious Victorian Hawthorn Inn offers both elegant traditional rooms and chic modern surroundings in its Carriage House. From its garden, you can access a green park overlooking the harbor.
Blue Hills Peninsula
Route 1 hugs the coast, with views of the long Penobscot Bay, which it crosses on a dramatically high bridge near Fort Knox, a restored 19th-century fort that's worth visiting. Shortly past the bridge, Route 175 drops south onto the long Blue Hills Peninsula.
Follow signs into Castine and pick up the free guide to tour its historic attractions. These include the delightfully quirky Wilson Museum and the neighboring John Perkins House, working blacksmith and woodshops, a lighthouse, and the site of a British fort. At the harbor, you may see the training ship State of Maine or the schooner Bowdoin, flagship of arctic explorer Donald Macmillan.
Deer Isle
Route 175 joins Route 15, which takes you to Deer Isle, a quiet, scenic island of tiny villages, winding roads, galleries, and studios of artists and craftspeople. The most unusual gallery fills the gardens and woodlands of Nervous Nellie's, a jelly kitchen that's become a fantasy park of creatures and interactive scenes built from discarded furniture, farm equipment, and whatever else has been abandoned. It's all free to explore, and of course, you can buy delicious jams and jellies.
Stonington, at Deer Isle's southern tip, is a former port for the island's quarries, now a favorite stop for its galleries and for ferries to Isle au Haute. To fully appreciate the island's charms, stay at the 1793 Pilgrim's Inn, overlooking rolling lawns and a millpond. Listed on the National Register of Historic Places, the inn is beautifully restored, with original fireplaces, antique furnishings, and wide-board floors. Breakfast breads are all made in-house, as is ice cream in the evenings. On the way north to rejoin Route 1, pause to browse in the art galleries of classy little Blue Hill.
Ellsworth
Route 172 brings you from Blue Hill to Ellsworth, back on Route 1. On the left, before you enter the town, watch for Woodlawn, a beautifully preserved Georgian home built in 1828, with a circular staircase and furnished with family antiques. If the antiques inspire you, a stop at The Old Creamery Antique Mall, downtown on Hancock St., is sure to turn up a treasure or two.
Bar Harbor
You can't miss the well-marked road to Bar Harbor and Acadia National Park. While you can stay in several of the smaller towns, Bar Harbor is a good base on your Maine road trip, filled with restaurants, shops, and attractions of its own, including island cruises and whale watch excursions. From a base here you can easily tour the entire island.
Plan to spend at least a day driving the Park Loop Road to see Thunder Hole, Bass Harbor Head Light, and the dramatic Otter Cliffs, taking time for a swim at Sand Beach and to walk around Jordan Pond. You'll want longer if you hike the trails or cycle the carriage roads. Reserve ahead to drive up Mt. Cadillac, the highest point on the eastern seaboard, with sweeping views of the coast, islands, and the wooded interior. The summit is especially popular at sunrise.
Staying in Bar Harbor
Two B&Bs provide a chance to see how wealthy families lived in the Gilded Age when Bar Harbor was the favored summer retreat of the city aristocracy. Holbrook House is a majestic Victorian home decorated in a charming blend of period and coastal-modern style, with some Art Nouveau highlights. Guests enjoy bountiful breakfasts on the front porch and sip their second cup in the inn's beautiful flower gardens.
Overlooking Bar Island and Frenchman Bay, Saltair Inn is also one of the Inns Along the Coast —literally. Its sweeping lawn ends with a row of lounge chairs at the waterline. With its casual air and sea views from large windows and private terraces, the B&B adds contemporary style to this fine old seaside mansion.
Mount Desert Island
The attractions of Acadia National Park are not the only reason for visiting Mount Desert Island. The Abbe Museum in Bar Harbor has outstanding collections of Native American arts and artifacts. Across the street, St. Savior's Episcopal Church has 10 original Tiffany stained-glass windows and over two dozen more by other artists.
Small waterside villages offer shops and restaurants overlooking picturesque harbors. Asticou Azalea Garden in Northeast Harbor is spectacular in the spring, but beautiful at any time of year with its serene Japanese gardens and tree-draped pond. A 15-minute walk away is Thuya Garden, with brilliant perennial borders in a park shrouded by White Cedar trees. Step across the street for popovers with blueberry jam on the veranda of Asticou Inn, overlooking Northeast Harbor.
When You Take a Maine Road Trip
New England weather is unpredictable and changes quickly (Mark Twain famously remarked that if you don't like it, wait a minute) and coastal weather is capricious anywhere. So, when packing for your Maine road trip, prepare for everything from balmy beach days to wind-driven rain.
Be careful of low rocky shorelines with breaking surf. Rogue waves can reach quite a distance and people have been swept out to sea by them. On cliffside paths, believe the signs that tell you to stay away from the edge.
After your Maine road trip, it's a long drive back down the coast, so consider stopping in beautiful Kennebunkport, just off Interstate-95, before you leave Maine. You'll find a warm British-flavored welcome at 1802 House, where the breakfast alone is worth stopping another night on the way home. Gregarious owners have turned this fine early 19th-century home with fireplaces and antique features into a cozy retreat, handy to Kennebunkport's galleries and restaurants. Two of these restaurants, the waterside Hurricane and the newer, intimate Chez Rosa Bistro, have especially skilled chefs.
One final tip: Keep your phone charged or bring spare camera batteries, because you'll take lots of pictures of the WOW scenery on this tour!
We hope you enjoy your Northern Maine road trip and the breathtaking scenery and charming villages you will discover along the way. Be sure to check out our Southern Maine road trip if you want to wander through more of Maine. Wander writers also have great suggestions for exploring more of New England, and other fun road trips.