I'm staring at a solid chunk of beef on my plate wondering how—in a town that's known for scrumptious French delicacies such as the sugar-coated beignet—it's come to this. By 'this' I mean starting out my three-hour New Orleans culinary history tour with what looks like a piece of boiled cow paired with an admittedly more appetizing red sauce.
Well, explains Rose, our pint-sized host who doubles as a Sharman spirit guide when she's not talking food history, it's a pretty logical choice if we use the city's backstory as our guide. Wander along as we explore the New Orleans Culinary History tour and savor the Big Easy a bite at a time—from sweet to savory and a few sips along the way.
1—Beef Brisket and Horseradish Sauce
The first stop on our New Orleans Culinary History tour is Tujague's – a 160-year-old eatery and bar in the French Quarter founded by immigrant butcher Guillaume Tujague in 1856.
The dish in front of us is Tujague's famous beef brisket and horseradish sauce.
Apparently, it started out as the appetizer to a boozy five-course brunch of the kind that shot to popularity when 'getting on it' before noon was still a novel thing in the Big Easy.
Actually, I have to admit, it's quite delicious even without the bourbon traditionally guzzled to wash it down.
Slow-cooked to a melt-in-your-mouth texture, Tujague's beef brisket is jollied to life by a racy sauce of creamed horseradish, Creole mustard, ketchup and a few dashes of Worcestershire.
Small wonder it launched one young man's career and helped sustain New Orleans' second oldest restaurant for more than a century.
2—Red Beans and Rice
Our next stop on the New Orleans Culinary History tour is Creole Delicacies, a family-run specialty store and cooking school on St. Ann Street. Cook Saundra starts us off with a quick lesson on making roux, a cooking base pinched from the French over a century ago.
Simmering a mix of butter and flour on a stovetop, Saundra tells us all Creole cooking relies on a good roux. And today's dish, red beans and rice, is no exception.
For something that seems so simple, it takes a lot to make a tasty serving of beans and rice.
There's the roux of course. But then you need the right type of kidney beans (the standard red variety unless you have Caribbean heritage, in which case you'll want the smaller darker variety).
Vegetables need careful selection as do your meats. Bell peppers are a common choice. So too are celery, onion and garlic. The combination of onions, bell peppers and celery are famously known as the holy trinity of Cajun and Creole cooking.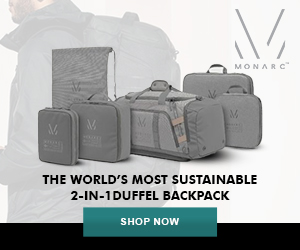 Some cooks love to throw in a bit of ham and sausage left over from the night before. Others pooh pooh the very idea.
And you'll need preparation time too, Saundra tells us. Allow time to soak the beans overnight, to slow cook the ingredients and to time things right for serving your dish on a Monday. Only on a Monday.
As custom would have it that's the day for rice and beans. "In the old days, Monday was washing day, the day spent scrubbing clothes. It's a tradition that's sort of stuck," says Saundra.
Luckily, we get a bowl of the good stuff even though it's Thursday.
3—Seafood Gumbo
You can bet the gumbo's made exactly as it should be at Antoine's, the city's oldest fine-dining restaurant and another stop on our New Orleans Culinary History tour.
With an executive chef whose been at it for more than 40 years and a discerning patronage that includes the likes of former presidents and celebrities such as Brad Pitt and Angelina Jolie (in happier times, of course), our expectations are high.
And, yes, the dark, rich gumbo is good. But in the end it's the tour of Antoine's 14 dining rooms that really takes the cake.
Led by Rose, we poke our noses into the 1840 room, a lavish replica dining room of the time, complete with nineteenth century Mardi Gras paraphernalia and photos of the restaurant's founding family, the Alciatores.
We check out the 165-foot-long wine cellar said to hold more than 25,000 bottles of plonk. There are private rooms, banquet rooms and even a mystery room from which booze was reportedly dished out in coffee cups during the Prohibition era.
4—Turtle Soup and Spicy Shrimp
Arnaud's is another New Orleans dining institution, spread across 13 buildings and almost an entire block.
We enter Arnaud's on Bourbon Street, taking a seat at the Remoulade café's oyster bar.
The family friendly café, complete with neon signage, is one way the owners are making the Arnaud's experience more affordable for a broader clientele.
Here, you can get your fill of Creole favorites like crawfish pie or po'boy, a Louisiana meat sandwich, for less than sixteen dollars, all washed down with a six dollar Bloody Mary or, if you want to 'ward off alligators' like the menu says, an eight dollar Hurricane (made from rum, fruit juice and grenadine).
Rose, however, orders up five mini portions of turtle soup. One for each of us on the tour.
Tucking into the heavy red-brown soup in front of me, I learn I'm partaking in a dish favored by past American presidents (President Taft in particular), as well as the hoi polloi.
Over the years the thick stew, commonly made from Green snapping turtles, was served on trains, in boarding houses and on regular dinner tables, with lashings of sherry, seasoning and the odd tomato added in over time.
Today ours comes with a side helping of two spicy shrimps and some French bread. All together, it's a salty, comforting dish that's a bit like eating a bowl of gravy.
5—Pralines
Leah's pralines is my kind of candy shop. And it's the last stop on our New Orleans Culinary History tour.
Breathe in deeply as you enter to get the full waft of candy on the boil. Then look around to see everything's handmade—from the signature pralines (a confection made of nuts, sugar and cream)—to the brittles, chocolates and dessert sauces.
Rose invites us to try Leah's bacon, pecan brittle, a modern twist on an original praline recipe brought to New Orleans by French settlers.
I don't need to be asked twice to find Leah's recipe is that joyous combination of salty and sweet; crunchy yet chewy to the bite.
At last, a scrumptious French delicacy that screams New Orleans and—at the same time—hits my sweet spot.
New Orleans Culinary History Tours
To find out more about the tours on offer from New Orleans Culinary History Tours, go to noculinarytours.com or call 504.427.9595.
---
Note: As is common in the travel industry, the writer was provided with travel, accommodations and meals for the purpose of review. While it has not influenced this review, the writer believes in full disclosure of all potential conflicts of interest.