I fell in love with Lynden this year. With it's repurposed historic department store turned boutique hotel, scrumptious bakeries and farm to table cuisine, Lynden, Washington is becoming a go-to destination. It's a great place to get away from it all and indulge in a little European country culture.
Reminiscing about Lynden, Washington
As you wander Lynden, you'll learn a bit about the town's Dutch heritage. I first learned about Lynden from my mother who taught at the high school just prior to World War II. She, too, fell in love and thus began her life-long love affair with tulips and wooden shoes. She even had cascading white tulips as her wedding bouquet.
She told me, "Lynden had a church on every corner. It was a clean town where people were proud of their heritage." A framed painting of a single yellow tulip held a prominent place in our home when I grew up. She purchased it as a souvenir of her treasured time there. On her desk sat a pair of Dutch wooden shoes, signed by her students as a farewell gift. She had joined the war effort, working in human resources for the Air Force, and left a part of her heart in Lynden, Washington.
Wander With Wonder contains affiliate links and we sometimes receive complimentary products and services for review. While it has not influenced this review, we believe in full disclosure. If you click through and make a purchase, we may earn a commission, at no additional cost to you. We thank you for your help — it is what keeps Wander With Wonder bringing you great content.
How Lynden, Washington Came to Be
This now colorful town with excellent restaurants and Dutch festivals has a rich agricultural history. You'll still feel like there is a church on every corner and Dutch surnames are the norm.
Lynden is the second-largest city in Whatcom County, Washington. It's close to Bellingham, a university town, and very close to the Canadian border. The town was originally established in 1874 by Canadian pioneer couple Holden and Phoebe Judson on the site of Squahalish, the Nooksack Indian village. You'll see Phoebe's statue on the main street. She's considered the "Mother of Lynden."
The first Dutchman to arrive was William Lauckhart, Sr. in 1883. Many people from Holland followed in the late 1800s and early 1900s. Farms, especially dairy farms, were established and are thriving today. Some of them are open to visitors and agritourism is a great draw.
You'll get a strong sense of Lynden history when you visit the Lynden Pioneer Museum on Front Street (the main street). You'll see a reproduction of Front Street as it was between 1885 and 1935. It's fun to visit the little soda shop and sit at the counter. Be sure and peek into the reproduction of the Northwest Methodist Church with a casket at the front and Dutch bibles dating from 1873. Throughout the museum, you'll encounter life in Lynden as it was over 100 years ago… buggies, farm displays, and stores. It's a great place to immerse yourself in the past.
Wandering Downtown Lynden, Washington
Another way to get a sense of old Lynden and Dutch culture is to check out the Dutch Mural at 7th and Front streets. Local artist Bill Swinburnson painted a huge mural depicting, somewhat humorously, a rural street in Holland. It's a stop on the Self-Guided Walking Tour of Historic Downtown Lynden. Be sure and pick up a brochure at the Chamber of Commerce. They are very friendly and a great source of information for events and things to do in Lynden.
As you enter downtown, you'll no doubt be taken with the 72-foot windmill formerly housing The Mill Inn. The windmill was first opened in 1987 when the Dutch Village was created from a former car dealership. Three of the seven luxurious guest rooms were located inside the windmill with a deck outside overlooking downtown. And, if re-opened, check out the bar. They had a marvelous happy hour with craft cocktails.
Another important stop is the Jansen Art Center, also on Front Street. It's a community arts center with a national reputation. Once two buildings, the 1928 City Hall and the 1912 Steinhauer building, the several-story building houses studios, exhibit spaces, performance space, and a lovely café.
Although the walls are painted in a stunning modern palette, you'll find remnants of history. Check out the jail cells in the basement. When we were there, we enjoyed watching the artists at work, listening to piano music, actually participated in a jewelry-making class, and rounded out our visit with a fresh and healthy lunch in the Firehall Café. It's a surprising center of creativity in a mainly agricultural area.
Dining in Downtown Lynden, Washington
After all this wandering, you may be hungry. Lynden is known for hearty food and bakeries. Go to where the farmers eat and stop into Dutch Mother's with their Lynden-themed rooms. We ate in what felt like a church complete with antique organ. The restaurant, inside a 100+-year-old building, has been in operation since the 1980s. It's a gathering place for locals and is family-friendly.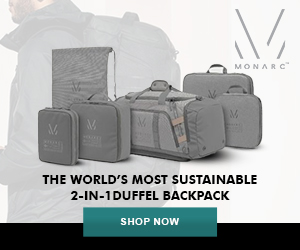 We were there for breakfast and had to try the Pannekoeken, Dutch pancake. You won't go away hungry!
Another Lynden favorite for breakfast is the Dutch Bakery. I got a sugar high just looking at the bakery from my window at the Inn at Lynden across the street.
But wait, there's more! In the building housing the beautiful Inn at Lynden, formerly a department store, you can enjoy a wonderful breakfast and fresh bakery goods at Avenue Bread. Try their hash or Eggs Benedict. You won't be disappointed. They also make delicious sandwiches.
Moving on to dinner, you'll want to enjoy the creativity of the chefs at the farm to table restaurant (and tasting bar), Drizzle. Drizzle masquerades as an olive oil and vinegar tasting room. But in the back is a real treasure. Chef Andy Nguyen is passionate about food and shops the area farms like Twin Sisters Creamery and Salumi Seattle. His creations were surprising for a small agricultural town. And the foods were fresher than fresh.
With his locally sourced cheese, veggies, milk, nuts, ice cream and meats, he presents amazing gourmet dishes.
When we dined there, we gave the staff a round of applause. It was just that good.
After dinner, a group of us retired for a bit of local beer tasting at Overflow Taps, also housed in the historic Waples Building with the Inn at Lynden, Drizzle and Avenue Bread. There's also a bookstore and children's clothing store in the huge building. Overflow Taps donates 25 cents from every pint sold to Charity Water, a non-profit devoted to helping people in Africa gain access to clean drinking water.
Discovering Agricultural Lynden, Washington
After dining in Lynden you'll want to find out where some of that food is sourced. And you can visit a range of farms from an apple farm to a goat cheese farm. Add in a little spirits tasting and you'll enjoy a day in the Lynden countryside.
Two good resources to get you started driving around the scenic countryside are the Whatcom County Farm Tour list and the Washington Artisan Cheese Map.
We started out at Appel Farms where they make traditional Dutch Gouda. Jack Appel learned to make cheese from a Dutch farmer before he immigrated to the U.S. in the 1950s.
After we communed with some goats, the family proudly showed us the modest cheese-making facility.
They recently started making Paneer, a fresh un-ripened cheese which is used in many South Asian dishes so it's not all Dutch there. Visit the cheese shop and café and shop for cheeses ranging from Gouda to Squeaky Cheese, a variety of cheddar the farm is known for.
It had started to rain but that didn't stop us from touring the orchards at BelleWood Acres. BelleWood Acres is a well-known stop for visitors to Whatcom County. They farm 31 acres of high-density orchards with 21 varieties of apples. They have pears, too.
In their huge roadside building, they have a gift shop (try the peanut butter they make there), market and bistro. The bistro and bakery feature light breakfast, lunch with soups, salads, and sandwiches. Save room for pie!
New to BelleWood is their distillery. It's the first farm in Washington to create spirits on-site from ingredients grown on the farm. Their spirit line-up is three vodkas, Reserve Brandy, Eau de Vie, Gin Pumpkin Spice Liquors, and Bruce (their own Pommeau).
What made my visit to BelleWood Acres memorable was a tour of the orchards and processing areas with owner, Dorie Belisle. Yes, it was raining, but we headed out to the orchards in golf carts and learned about how they farm. We toured the packing plant and even saw where they grind that famous peanut butter (it has a little local honey in it, too.)
To warm up, we headed off to Twin Sisters Creamery for a little wine tasting with cheese pairings. Twin Sisters was named after the twin daughters of the owners. Lindsey Slevin is well-known for her signature blue cheese, Whatcom Blue, and creamy raw milk cheese (Whatcom White.) In the cheerful cheese shop, we sat down to a cheese tasting with wine/beverage pairings. These are held twice monthly. Participants will learn about the cheese they're sampling and how to pair it.
We were full from all of our farm visits and noticed that the rain had stopped. Some tried out the Jim Kaemingk, Sr. bike trail from the city park in town and I decided to walk the downtown area once more, stop into shops and, had the pleasure of touring the rooms at the Mill Inn.
Staying in Lynden, Washington
 There is so much to do in Lynden and Whatcom County that you'll want to plan several days. Where to stay?
Wander writer, Lara Dunning, wrote about the Inn At Lynden, "In 2015, this iconic landmark debuted a reimagined life as a multi-use building that includes restaurants, shops, a taproom, and the boutique lodging The Inn at Lynden. As a guest of the Inn at Lynden, I discovered comfort, style, and history in the heart of downtown Lynden."
In summary, Lara loved the experience as did I. It's unique, like none other. We encourage you to consider the Inn for your own getaway.
As I mentioned, I popped into the Mill Inn and asked for a tour. I found a luxurious, creative small inn that took advantage of the curves of the windmill. Each room in The Mill Inn is unique and has specific design characteristics you would find in an old-world European setting. But, you don't have to give up any modern comforts.
The rooms ranged in size from a very unique small room at the top of the Windmill to standard-sized hotel rooms, to a larger one-bedroom loft suite with a full kitchen. Each room has a flat-screen TV with cable, top of the line mattresses and bedding, and standard hotel amenities.
With the downstairs bar and bistro, you could settle into this windmill very easily.
Update: Unfortunately, the Mill Inn has closed.
When You Go to Lynden, Washington
Lynden provides for an upscale, modern experience while not forgetting its roots in Dutch culture and agricultural heritage. Quite frankly I was pleasantly surprised. Although the churches and farm fields my mother recounted to me were still there, Lynden with its arts scene, farm to table restaurants, and chic inns is clearly made for a perfect modern getaway.
For more information on Lynden, Washington see the Lynden Chamber of Commerce website and the Bellingham/Whatcom County Tourism website. For more inspiration on visiting Washington State, see our Washington articles by Wander writers.
---
Note: As is common in the travel industry, the writer was provided with accommodations, meals, and other compensation for the purpose of review. While it has not influenced this review, the writer believes in full disclosure of all potential conflicts of interest.