Lincoln City, on Oregon's scenic central coast, is a popular place in the summer with food and wine events, kite festivals, and a two-week-long music festival. Families come away with fond memories of beachcombing, roasting marshmallows over a bonfire, and hiking the woodsy trails.
But what I recently found out is that Lincoln City is an exciting place to go in the winter, as well. Sometimes temperatures are milder than in inland cities. If you don't like the weather, wait a bit. It will change.
The two days I was there recently, the weather was warm and walking the beach searching for glass floats and agates was the thing to do. Waves crashed as surfers rode into the sandy beach. No matter what the weather, there are amazing things to do during an Oregon Coast winter visit. Here are my top 5 wow reasons to visit Lincoln City during the winter.
Wander With Wonder contains affiliate links and we sometimes receive complimentary products and services for review. While it has not influenced this review, we believe in full disclosure. If you click through and make a purchase, we may earn a commission, at no additional cost to you. We thank you for your help — it is what keeps Wander With Wonder bringing you great content.
Storm Watching in Lincoln City

Let's say it's not so mild out. In fact, a storm is brewing. Waves are high and winds keep you off the beach. It's then that a cozy room in one of Lincoln City's waterfront hotels or condos is ideal. To make it better, select one with a fireplace.
If you want to venture out, take a drive, and stop to view the wave action. The D River Wayside and Roads End State Park are popular destinations. Stop for a lunch with a view at oceanfront restaurants like Fathoms at Inn at Spanish Head or Kyllo's Seafood and Grill.
Storm watching is romantic and best viewed at a distance from your cozy hotel room. When the storms are at their peak, winds in excess of 100 miles per hour and waves towering 30 feet or more drive spectacular walls of water onto the beach and against the bluffs. Don't be surprised if the electricity goes out temporarily. It's part of the thrill of winter storm watching.
And when it calms down, you'll find interesting things on the beach—huge logs and driftwood appear where only sand existed before. Take a walk and enjoy the calm after the storm.
Whale Watching in Lincoln City
You'll see the signs, "Whale Watching Spoken Here." Whale watch docents help visitors spot the whales out in the ocean. Grey whales migrate each year—about 12,000 miles round-trip—from northern waters off Alaska to the Gulf of California in Mexico, and back.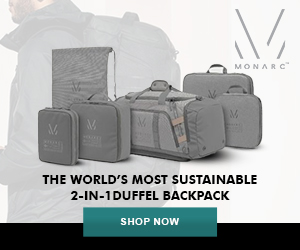 Good spots in Lincoln City for spotting whales are from Cascade Head, the Road's End State Park, the bank at Northwest 21st street, from the dining room or room balconies at the Inn at Spanish Head, the cliff at SW 40th St, or Boiler Bay (about 9 miles south of Lincoln City).
In fact, you can connect with whale watch docents in the cocktail lounge of the Inn at Spanish Head. Enjoy a cocktail after you see a pod of whales from this excellent (and warm) vantage point.
Hunting for Art Glass Floats in Lincoln City
One doesn't think of sparkling, hand-blown glass as a coastal asset but places like Lincoln City are a destination for artists, collectors, and admirers of glass art.
One of the most fun and rewarding Lincoln City events begins in October each year when hundreds of glass floats are hidden on Lincoln City beaches. The event runs through Memorial Day.
Finders Keepers takes place with 3,000 local hand-crafted glass floats being placed along the 7-1/2 miles of public beach in Lincoln City, from the Roads End area to the Cutler City area. It's "finders keepers" for those who walk the beach and find a beautiful float. The floats are hidden above the tide line and below the beach embankment, with "float drops" happening throughout the Finders Keepers season.
Savoring the Sea Food in Lincoln City

There is no dock in Lincoln City so local restaurateurs head to places like Newport to meet the fishing boats. You'll enjoy clams, oysters, crab, salmon, and halibut from up and down the coast.
One evening I had the pleasure of dining at Fathoms at Inn at Spanish Head. We had grilled salmon and halibut but what caught my eye on the menu was a seafood specialty entrée I had never seen before… Coastal Seafood Mac-n-Cheese made with Dungeness crab and Oregon pink shrimp baked in a creamy three‐cheese sauce. It sounded great for a wintery evening.
Restaurants like Fathoms, Kyllo's Seafood and Grill and The Bay House feature excellent seafood.
And if you don't get enough while you are there, you can stop by Barnacle Bill's Seafood Market on your way home. They are known for their smoked salmon but always have a range of fresh seafood to purchase.
Want to indulge in more seafood? Nearby Newport has an annual Seafood and Wine Festival in February. Enjoy wine, seafood, and arts and crafts.
Shopping 'Til You Drop in Lincoln City
I'm not big on malls. I much prefer small specialty stores and boutiques. But Lincoln City has one of the best outlet malls I've encountered in the area. You can pack light when you go for a winter visit because you can gear up with coastal clothing and supplies at the outlet mall from Columbia Sportswear, North Face, and Pendleton. It's great for home goods, too.
My favorite thing to do while in Lincoln City is to visit the art glass studios in Lincoln City. When I visited the Taft Historic District of Lincoln City, I was treated to a feast for the eyes.
The Jennifer Sears studio was actually making glass floats for the Finders Keepers event. At the studio, you can watch glass being blown or sign up for a lesson and learn the art of glass blowing. And, of course, you can purchase a beautiful glass work of art to take home with you.
When You Go to Lincoln City
Lincoln City is one of the larger towns on the Oregon Coast. Located west of the capital city of Salem, Lincoln City is easily accessible from Portland, Oregon as well as the central Willamette Valley.
Lincoln City has a variety of hotels and a casino/entertainment venue, Chinook Winds. There is always something to do in Lincoln City year 'round. There is a kite festival, culinary classes as well as opportunities for crabbing and fishing. There are beaches to walk and trails to hike. But consider a winter visit. The accommodation prices are low and the crowds have disappeared.
Last but not least, know that Lincoln City is very dog friendly. My coonhound Cinnamon and I had a marvelous time there recently at the dog-friendly luxe Looking Glass Inn on Siletz Bay.
Find more on Lincoln City from the Lincoln City Visitor & Convention Bureau who hosted me during my recent stay. For more things to do and see read our Oregon Coast articles by Wander authors.
---
Note: As is common in the travel industry, the writer was provided with accommodations, meals, and other compensation for the purpose of review. While it has not influenced this review, the writer believes in full disclosure of all potential conflicts of interest.