Kenwood Inn & Spa is a Mediterranean-inspired luxury hotel in Sonoma, CA. A stay at this luxury hotel in Sonoma is filled with unforgettable wow moments in California wine country.
More often than not, I cringe my way through inspirational quotes posted on social media channels. However, there is one that, no matter how many times I see it, always stops me in my tracks: Life is not measured by the number of breaths we take, but by the moments that take our breath away. Most often attributed to Maya Angelou, the saying never fails to make me think about the memories I've made in this life, especially who they happened with and how they happened in the first place. Several of the most special of memories I've made in recent years have happened with my mom, and almost always thanks to destinations and hospitality teams who excel at making every moment matter. A case in point is Kenwood Inn & Spa, a luxury hotel in Sonoma, California.
Experiencing the Luxury Hotel in Sonoma
Big and small, elegant and cozy, the Mediterranean-inspired Kenwood Inn & Spa is much like Sonoma itself—a paradox in the best way possible.
It is a luxury resort by all accounts, lauded by the likes of Conde Nast Traveler and sprawled across two-and-a-half acres of lush gardens in Sonoma Wine County with views of vineyards in all directions. Yet, it is small by hotel standards, featuring just 29 guestrooms and suites, each tucked into its own enclave to make guests feel as if they are the only people on earth.
As is common in the travel industry, Wander With Wonder sometimes receives complimentary products and services. Wander also earns income from ads and affiliate links on our site. Some of those links are for Amazon. As an Amazon Associate, Wander earns from qualifying purchases. None of these practices influence our reporting, but we believe in full disclosure. If you click an ad or affiliate link on our site and make a purchase, we may earn a commission at no additional cost to you. We thank you for your help - it is what keeps Wander bringing you great content. For further information please visit our
legal page
.
The Rooms at Kenwood Inn & Spa
The room, which I had the pleasure of staying in with my mom, felt like entering a Nancy Meyers movie. Cozy and homey yet chic and sophisticated—not to mention massive at about 750 square feet—we half expected Diane Keaton or Reese Witherspoon to be in the next room over.
Many rooms, ours included, overlook the main pool and its cabanas as well as a water fountain and vineyards in the distance. At night, glowing lights strung across the hotel dance along the patio and meander across the property, allowing for one of the most dramatic views in the region.
Poolside in Sonoma
The pool area at Kenwood offers another paradox. There are neither swim-up bars nor lazy rivers as some resorts boast. Instead, there are two pools. The primary pool sits at the center of the property, while a small, three-foot warming pool rests on the south side of the property. But, do not mistake simplicity for basic, as the pool experiences at Kenwood are anything but basic.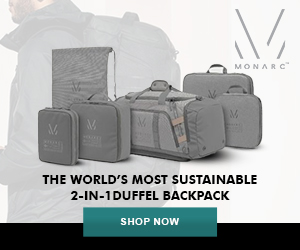 The primary pool offers a daily cabana experience for an added charge, which provides access to a semi-private alcove with plush lounge chairs, pillows, and a poolside attendant. Anything you want is at the ready thanks to the attendant—towels, a premium bottle of sparkling wine for your party, and a charcuterie plate for noshing, along with regular bottled water and soft drinks.
Oh, and that is just the first of the experiences offered poolside. For those celebrating something special or just feeling fancy, there is also a pool-side retreat. The retreat is a private indoor-outdoor lounge with its own fireplace, as well as a spa terrace experience on the top floor of the spa that overlooks the pool area. There, indulge in a lavender or CBD bath in total privacy before or after heading for a dip.
The Spa at Kenwood Inn
Beyond this experience, the main spa is a bespoke experience if there ever was one. Each of the primary massage treatments is customized to your wants, needs, and body. There is no cookie-cutter treatment here. Even what may appear from brochures and on the web as standard massages take the whole person into account. Your therapist modifies each treatment to maximize your goal—be it pain relief, relaxation, or a zen-out sesh.
Pretty magical, right? And we haven't even talked extra-special touches for guests.
The Guest Experience at Kenwood Inn & Spa
Upon waking each morning, this magical luxury hotel in Sonoma offers a gourmet (and complimentary) breakfast prepared and delivered to your room. Over coffee, mimosas, pastries, frittatas, and quiche—and with the fire crackling—my mom and I laughed about inside jokes while noshing and dreaming of what the day ahead had in store.
The hotel also delivers a wine and cheese tasting to each room daily, which you can enjoy in-room, by the pool, or—as we did many nights—next to a fire pit. On top of that, freshly baked cookies magically appear as if from nowhere each day (and are the perfect way to end a day of wine tasting, I might add).
Personalized Concierge Service in Sonoma
Each stay at Kenwood Inn includes personalized concierge services with Napa and Sonoma-area experts. And I am not talking about folks sharing vendor lists and leaving you to the details. It is so much more than that.
For us, our personal curator of adventure sat with us and helped make decisions on where to go, what to eat,  and things we could explore. She not only suggested some of our favorite tasting experiences of all time but made arrangements for a hot air balloon ride and even horseback riding! Of course, she also had the inside track on the best restaurants in town, doing the dirty work and getting us reservations after we failed on our own.
Dining at Kenwood Inn & Spa
Finally, on the evening we choose not to head out for dinner, the Inn had a dining and wine experience on-site. During that experience, they transformed a garden bistro space in the center of the property into what I imagined a restaurant in a fairyland might be like.
New Dinners for Guests
Now, since this was about a year ago and amid COVID-19, I went ahead and reached out to see what was cooking in 2021—and it is even better. (Yes, already booking a return visit for this). In addition to having small plates available for purchase throughout the day at the inn, Kenwood is now offering a series of multi-course pop-up dinners, available exclusively to overnight guests to celebrate the harvest. The dinners are presented nearly every Saturday night throughout the fall and potentially beyond.
The new dinners are the creation of guest chef LeeAnn Geneve, owner of The Gilded Grape Catering in Sonoma. Chef Geneve's cooking has delighted wine country diners at the Culinary Institute of America at Greystone and offshoot CIA at Copia, as well as numerous private events. Chef Geneve specializes in distinctive wine country fare that is locally sourced, from artisanal cheeses and meats to the region's abundant produce, seafood, and, of course, wine. She is both changing the menu weekly and partnering with a different winery in the area for pairings weekly as well.
More Articles About Sonoma and Wine Country
Experience Kenwood Inn & Spa
Every moment of our time mattered to the team at Kenwood Inn & Spa. They dared to take our breath away and did so in a way we will not soon (or ever) forget. Our experience at this luxury hotel in Sonoma was filled with so many unforgettable wow moments. Be sure to check out Wander for more to see and do when you visit Sonoma and other great wine country finds.
Kenwood Inn & Spa: Luxury Inn in Sonoma Makes Every Moment Matter