Decorah, Iowa, is a picturesque, small Midwest town with a rich Norwegian heritage. The city, with fewer than 8,000 residents, is in northeast Iowa's "Driftless" area—part of a region never covered or flattened by glaciers. This means this part of Iowa, unlike the majority of the state where flat plains and rolling hills dominate the landscape, has deep valleys, exposed bedrock, and towering bluffs. Thanks to that great topography, this part of Iowa—and Decorah—is a great outdoor fun destination. Decorah should definitely go on your list for Iowa road trip ideas.
Where to Stay in Decorah Iowa
Visitors have several options when staying in Decorah. The Hotel Winneshiek Bar & Restaurant, located on one of the city's three main streets in the center of town, affords easy access to numerous shops, restaurants, parks, and museums. In addition, campground spots and cabins pepper the outskirts of town, and several historic Bed & Breakfast Inns are within walking distance of the bustling downtown.
My Stay at B&B on Broadway
I highly recommend staying at B&B on Broadway. The home, built by Norwegian immigrants, is in the historic district just two blocks from the town center. This home really is the ideal picture of history and charm.
As is common in the travel industry, Wander With Wonder sometimes receives complimentary products and services. Wander also earns income from ads and affiliate links on our site. Some of those links are for Amazon. As an Amazon Associate, Wander earns from qualifying purchases. None of these practices influence our reporting, but we believe in full disclosure. If you click an ad or affiliate link on our site and make a purchase, we may earn a commission at no additional cost to you. We thank you for your help - it is what keeps Wander bringing you great content. For further information please visit our
legal page
.
Owners Melissa Koch and Matthew Nahan left the California Bay Area in search of a new lifestyle. Melissa envisioned the perfect home that would satisfy her extensive wishlist. She said, "We thought we would find what we were looking for in the Pacific Northwest: a bikeable, walkable, art-and-music-filled, kid-friendly, entrepreneurial, co-op-grocery-store town surrounded by land to explore with rivers to canoe, trails to hike, and roads to bike. Oh, and a beautiful old house. But the town we were looking for proved elusive until we found Decorah and our 1910 Victorian home."
Decorah, Iowa, checked all of her boxes. It is obvious when speaking with her that she loves the place.
Each of the five guest rooms at the bed and breakfast includes private bathrooms, spa showers, complimentary WiFi, cable TV, and luxurious linens to snuggle into at night. The Inspiration Suite sleeps four adults and boasts a kitchenette, reading nook, and an air jet tub.
Usually, guests awake to an appetizing wholesome breakfast consisting of various organic delicacies. Sadly, at the moment, no food is served at B&B on Broadway due to the COVID-19 pandemic, and common areas inside are closed. Call and check with Melissa for updates and to discuss alternative dining options in the area.
This Small Midwest Town Offers Great Outdoor Fun
Decorah is an outdoor lovers' paradise. Whether you like to hike, bike, kayak, canoe, camp, or fish, there is something to do outside year-round. This makes it an ideal stop on your Iowa road trip. Rent a bike at Decorah Bicycles and check out the 26 miles of biking, hiking, and horseback-riding trails maintained by the Decorah Parks and Recreation.
Circle the town on foot or via bicycle on the 11-mile Trout Run Trail. The trail in its entirety is not for the faint of heart. Although many sections could be rated easy or moderate, parts of this trail climb steep switchbacks leading to breathtaking views. The route meanders back and forth over local trout streams five different times, keeping the trek enjoyable.
Just minutes from downtown is the picturesque spring-fed Dunning Springs Waterfall. When visiting, park near the river at Ice Cave Road and hike a half-mile up the road to a quaint little park. Pack a picnic lunch and take pictures of the pretty stone-arched bridge below the falls. Dunning Springs Waterfall is a favorite place for locals and visitors.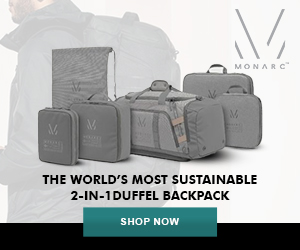 Dunning Springs Waterfall is also a primary location for engagement and wedding photos. I know this because my son Garrett proposed to his fiancée Victoria at this lovely spot.
There is plenty to do at Phelps Park. Plan a family gathering, reunion, or a simple picnic and reserve one of the picnic shelters. Watch the kids play for hours on the playground equipment or hike the trails featuring scenic overlooks of the city.
Downtown Decorah Shows off the Midwest Charm
If the weather is disagreeable or you are taking a break from outdoor activities, head to downtown Decorah. This is where you can see that big charm in this small Midwest town. I recommend that you check out the museum, visitor center, eateries, bars, and eclectic shops on the three primary downtown streets: Water, Main, and Broadway.
Whether you are Norwegian or not, The Vesterheim Norwegian-American Museum is brimming with world-class exhibits, gorgeous hand-crafted furniture, folk art, and tons of entertaining and fascinating immigrant history. During my visit, I loved the New Nordic Cuisine exhibit. Posters, videos, and displays explained the new food traditions in Nordic cuisine. In addition, the show portrayed how contemporary cuisine is about balancing values and making better choices to ensure a healthier lifestyle while maintaining the beauty and flavors in foods.
Downtown Decorah has an assortment of shops from leather goods to organic groceries and everything in between. Agora Arts features handmade pottery and jewelry predominantly created by local artists.
Dragonfly Books is an independent bookstore offering various children's books, bestsellers, and books written by local authors.
Delicious Dining in Decorah
There are several options for dining in this small Midwest town. I discovered a couple of favorites that were a wow moment during my Iowa road trip. These were great international flavors I hadn't expected to find in a small town.
Twin Springs Supper Club
Twin Springs Supper Club is just minutes from central Decorah. Melissa, from the B&B, decided to join me for dinner, and Roumel Reynon, the owner, pulled out all the stops. We began with a burnt orange Manhattan made with Buffalo Trace bourbon, orange bitters, and orange zest burnt with a match. Roumel is originally from the Philippines, and he brought several of his mother's recipes along to the restaurant.
Our first course started with pork lumpia paired with sweet chili sauce and Filipino soy sauce.
We followed that with the meat sticks—traditional pork kabobs marinated in Filipino soy sauce, black pepper, garlic, and pineapple juice. These mouthwatering bites of pork were extremely tender from the flavorful marinade.
We shared the entrees. First, we had a flawlessly cooked ribeye steak topped with a heavy layer of gorgonzola-bacon crust and a twice-baked potato. Next, we dined on a fantastic filet mignon that cut like butter. It was served Oscar-style with bearnaise sauce, crab meat, and asparagus. It was joined on the plate with a side of garlic mashed potatoes. Finally, we split one crème brûlée with raspberries and blueberries on top.
Roumel joined us off and on throughout dinner, and we enjoyed a bottle of Napa Valley Quilt Cabernet Sauvignon. It was bold with soft tannins and a smooth finish that paired perfectly with dinner.
Rubaiyat
Chef Andy Bonnet and his wife Kim own Rubaiyat, where the food is not complicated but delicious and presented well. Chef Andy handles the kitchen, and Kim runs the front of the house. So after reading the menu of specialty cocktails, I had to try the Carrot Cake Martini crafted with butterscotch schnapps, cinnamon, and Irish cream. And yes, if you were wondering, sometimes I opt for what seems like—or actually is—dessert first.
After the decadent cocktail, I ordered a dozen smoked, dry-rubbed chicken wings. They were incredible—meaty, well-seasoned and not greasy. The platter of wings came with three distinctive dipping sauces: buffalo, bourbon barbecue, and garlic parmesan. Each exceptional sauce added another layer of flavor to the wings.
La Rana Bistro
La Rana Bistro features house-crafted cocktails, seasonal farm-to-table dishes, and delightful homemade desserts. Mark Smeby and Joanie Sheahan own the restaurant, and Joanie's daughter Carina Cavagnaro is the chef. The restaurant has an inviting laid-back vibe. I started the evening with a pink frog cocktail created with Smirnoff vodka, homemade lemonade, and cranberry juice. It was puckery sweet and refreshing.
I ordered the special for dinner—spinach mushroom ravioli in a brown-butter sauce with sage and parmesan. The pasta was cooked al dente, well-seasoned, and satisfying. Mark and Joanie have the best San Francisco sourdough bread shipped in regularly, and they serve it with olive oil and balsamic vinegar.
The bartender tempted me into trying a piece of the creamy house-made Meyer lemon pie with whipped cream. Although my appetite had waned after a big dinner, there was nothing left of the tangy, sweet, yummy wedge that they had placed before me.
Decorah, Iowa, is a fantastic place to indulge in some Midwest outdoor fun, making it an ideal stop during your Iowa road trip. Whether you have a week or a weekend, this hidden gem of a small Midwest town offers comfy and hospitable places to stay, tasty food, and beautiful outdoor spaces to explore. Be sure to check out Wander for more great road trip ideas and follow along on my entire Iowa road trip and other things to do in Iowa.