Wander With Wonder is about reaching out and making connections with people around the world. This team of writers contributes to give voice and wings to the people we meet and the places we visit. Enjoy a few of our greatest 2017 wow moments and may it show a world filled with wonder.
Looking back on this year, which has offered many people so many challenges, we see a world that is nevertheless filled with beauty and magic. By offering some of the greatest 2017 wow moments, we hope to show you a glimpse of that wonder. And encourage you to Wander With Wonder. We want you to join us in years to come as we make even more connections and give voice to those who want to make the world a closer place. Let these memories of 2017 inspire you to travel—whether it's around the world or across the street.
Luxury Train Travel on Rocky Mountaineer
Take a ride into the Canadian Rockies on Rocky Mountaineer. One of my favorite stories was highlighting Wow Moments Onboard Rocky Mountaineer.
Find more on Rocky Mountaineer on Wander.
Exploring Europe
One of my favorite trips during 2017 was to Leipzig, Germany, making this one of my greatest 2017 wow moments. I enjoyed exploring Saxony in Southeastern Germany and walking in the footsteps of Bach and Martin Luther. I thrilled listening to the organ that Bach once played and drinking Ice Kaffee in the town square. Read some of my highlights on A German Jewel.
Ann Randall also spent some time in Europe. I was intrigued by her articles on Eastern Europe. She wrote about the Eurovelo 13: Europe's Iron Curtain Trail. This is an intriguing bike trail that used to be behind the Iron Curtain. It takes you through some interesting parts of Europe that weren't open to the West for four decades, from the end of World War II until the late 1980s, after the fall of the Berlin Wall.
For something completely different, Ruth Wertzberger Carlson takes us off the beaten path to the Canary Islands for one of our greatest 2017 wow moments. Located off the coast of Africa, but flying the Spanish flag, the Canaries are now on my list of must-see places. You have to see this land of extremes in her article Visiting the Canary Islands: To the Moon and Back. I'm up for dining in a cave—how about you?
Read more about Europe on Wander.
A Music Festival Comes to Phoenix
Assistant Editor Kamilla Graham has a love affair with music festivals and was thrilled when the first Lost Lake Festival came to Phoenix this year, putting this in the list of greatest 2017 wow moments. She was able to cover the festival for Wander With Wonder and listening to the music—an eclectic mix from The Pixies to Huey Lewis and the News to The Killer—and interviewing bands, local chefs and artisans was a highlight.
Read more about festivals on Wander.
Exploring the National Parks for Greatest 2017 Wow Moments
In a 5-part series, Senior Editor Elizabeth Rose looked at Utah's Mighty 5 National Parks. I spent a lot of my early adult years near Moab, so this was a series dear to my heart. I loved her descriptions of the slot canyons and exploring the red rocks surrounding Moab. If you haven't read this series, check out Exploring Utah's Night 5 National Parks.
Read more about National Parks on Wander.
Take a Cruise
Elizabeth Rose wrote about her experience on a chartered dinner cruise on the Sternwheeler, Columbia Gorge in Oregon. The area saw its share of tragedy this year with fires, but the area is filled with beauty. Elizabeth took this trip prior to the fires. Follow along on the Sternwheeler Columbia Gorge.
Also close to the same area, contributor Teresa Bergen took an UnCruise on the Columbia River Gorge during the height of the fire season. She was concerned about the natural disasters, but had no reason for worry, thanks to an efficient and professional crew. It provided for a unique cruise and some pretty amazing photographs. Read about her once-in-a-lifetime travels in UnCruise Adventures: Wonders of the Columbia River Gorge.
Heading to the far Eastern coast of Canada, contributor Tracy Ellen Beard revealed a voyage along the Mighty Saint Lawrence that sounds breathtaking, easily making it one of our greatest 2017 wow moments. The 10-day cruise by Adventure Canada is one of National Geographic Traveler's 50 Tours of a Lifetime for a reason. Follow along through the islands, gardens, and fjords in Five Beautiful Sights to Discover on the Mighty Saint Lawrence.
I wrote about my Viking Cruise through Eastern Europe, which touched me in so many ways. I was able to see places I had only dreamed of seeing. The people were amazing and I can't wait to return and explore the area in more depth. Read about the journey at Adventures on the Danube with Viking River Cruise. There's something uniquely breathtaking about watching the sun go down over the Danube.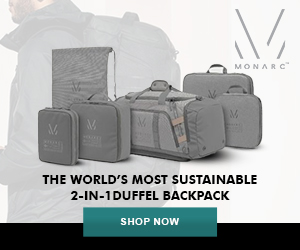 Read more cruise stories on Wander.
Wow Wine Moments
One of my favorite wine stories this year was Lara Dunning's Wow Wine Moments in Washington's Yakima Valley. One of the best things Lara points out in this article is that it's always a perfect time for bubbles. I hope to visit Treveri myself one of these days. This article really inspired me and I do love this region.
Contributor Barbara Barrielle enjoyed wine this year in some beautiful locations around the world, making for several greatest 2017 wow moments. One of my favorites of Barbara's articles was her time spent in the lovely Aix-en-Provence in France, where she and her daughter spent two months in early 2017. Read about her pet-friendly travels in Aix-en-Provence: Tips for Travel in a French City of Fountains. This is definitely one of our greatest 2017 wow moments.
I also enjoyed traveling along with Barbara as she explored the wines of Lodi, California. But I think one of the biggest surprises for our readers was the beautiful Yadkin Valley of North Carolina. I grew up not far from there and the rolling hills are gorgeous. Follow along as Barbara explores the wines, the outdoor adventure, and the lovely people of this region. Read more at Yadkin Valley, NC: Discover Wines, Adventure, and Mayberry.
Penny Sadler was also in France with a visit to another of my favorite locations, Châteauneuf-du-Pape. She takes us through this beautiful wine region and leads us on a private wine tasting at the Château. Read about her unique day of wine tasting in Châteauneuf-du-Pape: Exploring the Holy Grail of Red Wine Regions.
Cori Solomon takes wine tasting to the mountains of South America with her article Remembering Mendoza: Discovering Argentina. From horseback rides in the Andes to strolling through the vineyards and tasting the local Malbec, she takes us on a tasting extravaganza.
Find more great wine articles here on Wander.
Wander Wow Moments in Jordan
Teresa Bergen wandered to Jordan in 2017 and the photos provide some spectacular scenes. These are definitely some of our greatest 2017 wow moments. In addition to the ancient city of Petra, she shares so many of her experiences, from culinary thrills to camping in the desert to intriguing spa days. Read about Wandering 10 Wow Moments in Jordan.
Read more stories about the Middle East on Wander.
For the Luck of the Irish
It seemed to be a year for us to Wander Ireland. Teresa Bergen discovered castles, great vegetarian food, and dragon sculptures at Lough Eske Castle in Donegal. Read her experiences as she discusses 5 Reasons to Stay at Lough Eske Castle in Donegal Ireland and then continue as she Wanders County Sligo Ireland, where she contemplates the poetry and life of Yeats.
Contributor Lara Dunning also paid a visit to Ireland. She explored the rugged Wild Atlantic Way and the small resort village of Waterville on the Ring of Kerry. This was once the vacation home of Charlie Chaplin. Lara drove the Skellig Ring, which made Lonely Planet's Top Ten for 2017. Read her article about Butler Arms Hotel: Bay Views and Luxury in Waterville, Ireland to discover why it also made our list of greatest 2017 wow moments.
Read all of our Ireland stories on Wander.
Life is a Beach
I'm a little partial to beaches. The water soothes my soul. This year, we had some great beach stories on Wander about beaches and several ended up in our list of greatest 2017 wow moments. Contributor Teresa Bitler tells us about her dream vacation in Punta Cana at Bahia Principe Fantasia. Oh, take me away…
One of my favorite stays of 2017 was at the luxurious, all-inclusive Hotel Mousai in Puerto Vallarta. I had my own private hot tub on my patio and there was a rooftop pool to die for, so this was a paradise for me. You can read about it at Discovering Luxury Wow Moments at Hotel Mousai in Mexico.
We cover a lot of the beaches on the Pacific Northwest Coast of the US. One of my favorite articles was late in the year, by Elizabeth Rose, looking at Winter at the Oregon Coast. Elizabeth examined 5 Wow Reasons to Visit Lincoln City. I'm ready to go uncover some of these glass floats—and a few whales!
Elkhart Lake, Wisconsin—which isn't technically a beach but is on a lovely lake—was popular with our writers. Lisa Waterman Gray wrote about the grand Osthoff Resort: Waterfront Luxury and Gracious Hospitality, while Teresa Bergen told us about 7 Outdoor Adventures in Elkhart Lake.
Read more beach stories on Wander.
Eat, Drink & Be Merry!
One thing is obvious here at Wander—we love to have fun and a lot of that involves food and drinks. Teresa Bitler traveled to Tennessee to explore the Whiskey Trail. You can read about Whiskey, Moonshine, and More.
Lauren Sublett Fromm, who led us to discover a few of the women leading Arizona's culinary scene, also found a cool spot to get a better buzz in San Diego's Mission Beach. She discovered Better Buzz Coffee, and you can read all about it before you head off for the beaches in Southern California.
Food is also part of tradition, and Denise Dubé showed us that with her story about Creating Mince Pies for Christmas Day. She took us into the German kitchen of an immigrant family in Massachusetts where we felt the love of creating those little pies. I don't know about you, but I could almost smell the spices and taste that buttery crust.
Elizabeth Rose took us to her local deli for a conversation with two young brothers who have honored their parents by opening a pastry shop in the town of Vancouver, WA. Sweet Touch Café & Bakery serves European-style pastries that make me want to jump on a plane today. Read about it in Elizabeth's article Discover European-Style Pastries at Sweet Touch Café & Bakery and you'll see why it's on our list of greatest 2017 wow moments.
Managing Editor Kamilla Graham featured one of my favorite dishes, the burrata by Executive Chef Russell LaCasce at Zuzu at Hotel Valley Ho in Scottsdale, AZ, when she wrote about the New Menu at Café Zuzu. This article proves once again that wonders really can be across the street.
Jolee Pink took us to Ensenada, Mexico to try some of the local beer and bites. Agua Mala Brewery touched her heart and mine. I love the artwork and the dedication of the owners. Read about Agua Mala Ensenada and the Baja Craft Beer Boom. It's a colorful experience!
Find more about food, cocktails, and recipes on Wander here.
Classic Hotels and Other Great Accommodations
We always are on the hunt for great places for you to stay when you travel. Whether those are classic old hotels or some great green hotels—a wonderful new series thanks to contributor Lisa Waterman Gray—we try to keep you updated on the best hotels.
One of my favorite hotels is The Pfister Hotel in Milwaukee. I visited a few years ago, so I was thrilled when Teresa Bitler covered it for Wander, easily making it one of the greatest 2017 wow moments. In her article, Teresa describes this Grand Dame so well, with its beautiful art collection and storied past. Read about the lovely luxury hotel at The Pfister Hotel: A Milwaukee Hotel Wow with Art.
Ann Randall took us to Amsterdam where she showed us how amazing it could be to rent a houseboat. You can find all the details with Amsterdam Houseboat Rentals: Vacationing Like a Local.
Laurie Jo Miller Farr took us to Silicon Valley. There, we checked into Garden Court Hotel with its close proximity to amazing shopping and all the high tech options nearby—plus the beautiful Stanford University campus. Check out those details in her article Palo Alto: Art and Cuisine in the Heart of Silicon Valley.
Lara Dunning explores some quaint inns around the world and across the street for Wander With Wonder. One of my favorites she covered this year was The Inn at Lynden in Lynden, WA. This repurposed building has been turned into such a unique inn. It intrigues me and she really captured the spirit of the inn. You can discover the Stylish Comfort of the Inn at Lynden in Washington.
There were far too many great hotels and resorts this year to list them all. Check out the beautiful properties online here.
Discovering Greatest 2017 Wow Moments
We hope you have enjoyed the places we've taken you during 2017. These are just a few of our greatest 2017 wow moments. We have so many more and hope you will explore more of the great destinations, spas, wines, hotels and resorts, restaurants, cruises, fabulous recipes and so much more awaiting for you on Wander With Wonder.
As this great group of travelers wanders the world, connecting with those we meet, sharing their stories, and making the world more accessible for you, please feel free to reach out to us. What can we help you with? What would you like to see on Wander? We have writers around the world and we want to make this a community where you can interact and feel comfortable connecting.
Be sure to follow us on Facebook, Instagram, and Twitter for all of the latest information and sign up for our newsletter. I hope you have enjoyed our greatest wow moments of 2017 and please follow along in years to come as we explore the world. We want to share it with you!