I love showing people my home state of Texas. One of the first things visitors to Texas want to do is eat Mexican food! The restaurant gets bonus points if it has a mariachi band. While good Mexican food can be found in all the major cities of Texas, nothing beats San Antonio for a south of the border experience without leaving the USA. When I visit San Antonio, I feel myself relaxing into a slower way of life. That means taking a siesta in the afternoon, followed by happy hour margaritas. Here are my suggestions on what to do when you visit San Antonio—or how to bring home some San Antonio culture even if you can't visit right now.
History of San Antonio
Most people don't realize that Texas was ruled by France, Spain, and Mexico, before becoming Republic in 1836. It was only later, on December 29, 1845, that Texas became part of the United States. The Spanish and Mexican influence is deeply embedded in the state. Be sure to check out our story on Wander about the San Antonio Missions to get more on the rich history of the region.
In my opinion, the best place to experience authentic Mexican culture in San Antonio is at Market Square, also known as El Mercado.
A History Of Market Square
The original Market Square was located in the Plaza de Armas and dates back to a land grant from the King of Spain. It was also the first market square in San Antonio. In 1718, military headquarters were constructed on the Plaza de Armas, also known as the Presidio. In 1731, settlers from the Canary Islands arrived and created their own plaza, Plaza de las Islas. The two plazas were separated by the Cathedral San Fernando.
The market in Plaza de Armas thrived for more than 100 years! It was a melting pot for anyone and everyone coming to San Antonio; and they did come, from all over the world. It was not until the 20th century that the market was moved to the current location, just west of San Pedro Creek.
Market Square Today
Today, the Historic Market Square is a vibrant spot in the heart of old San Antonio. Locals and tourists flock here for Mexican food and shopping. There are more than 100 vendors and most are small, family-owned businesses that have been at Market Square for decades.
I cannot talk about Market Square without mentioning the Cortez family and their restaurant empire. The patriarch of the family, Pedro Cortez, purchased the first restaurant in 1941. By the 1960s the Cortez family owned an entire block on Market Square. However, in 1965, the city wanted to tear down Market Square for an urban renewal project. Pedro became an advocate for the square and market life. Not only did the market survive, but it also thrived and underwent a massive update in 1971.
The Cortez Family Restaurants
If you visit Market Square, you will surely eat at one of the Cortez Family restaurants! The oldest is Mi Tierra Café and Panadería. Be sure to check out the mariachi bar and museum located next door.
Mi Tierra is known for classic Tex Mex food with flavors and spices such as cumin and peppers. La Margarita, another of their restaurants, is a seafood-focused restaurant and of course, you must have a margarita there!
Bringing San Antonio Culture Home
If traveling to San Antonio is not in your future, you can still enjoy a bit of San Antonio culture at home. I love creating colorful and inviting events and having friends over for margaritas and Mexican food. It is fun and easy. With just a few key decorative items, it's easy to create a festive environment at home. Then, mix up some margaritas, add some chips, salsa, and guacamole, and, instant fiesta at your house!
Here are a few items I love that really bring San Antonio culture home. You can find all of these items at Market Square or online.
Mexican Glassware and Pitchers for Margaritas
The first necessity for your Mexican-style party at home is bright-colored Mexican glassware with a pitcher for margaritas. You can go with traditional Margarita glasses. These are most often seen with a blue rim.
I also love the hand-blown confetti glass, which comes in the traditional Margarita shape to add some fun and flair to your gathering.
You can also opt for a more simple design and still keep that San Antonio style. Those tall stems might seem precarious in a gathering, so you can opt for something like the confetti-glass options below.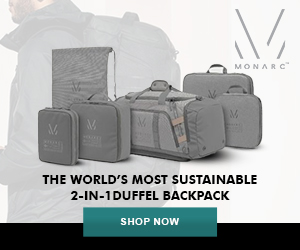 Mexican-style Pottery
Along with your margaritas, you need something for those chips, dips, guacamole, and tortillas. To amp up that touch of San Antonio culture for your party, you can choose the bright colorful Talavera-style pottery for which Mexico is known.
If you're not in San Antonio to pick up pottery at Market Square, you can find some great options online. Some of our favorites happen to sell items on Etsy: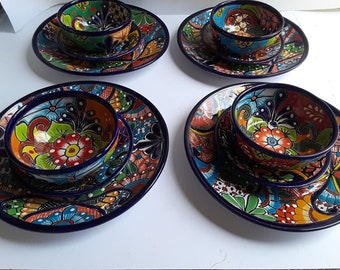 Mexican / Latin America Folk Art and Culture by Mexicanhobo
You can also find some fun options on Amazon. Here are a few of our favorites, perfect for salsa:
And don't forget a fun tortilla warmer:
Colorful Baskets, Blankets, and Tableware
You're also going to want to throw some colorful tableware over your table, add a bright-colored blanket or two, and maybe use a bright-colored basket for some tortilla chips.
Again, if you're not able to visit the Market Square shops, you can find some fun options online. Here are a few of our suggestions for how to bring that San Antonio culture home.
Start off with a few bright-colored towels.
A few fun Mexican blankets are ideal for adding color to any space. Throw over your table, across your sofa, or on the backs of lawn chairs to bring home a bit of that Mexican culture I love so much in San Antonio.
Add a few baskets around the room. These are great for holding your cutlery, napkins, and more. Remember, it's all about color and offering a great casual atmosphere for partygoers.
A Potted Bougainvillea 
The bright-colored bougainvillea is a classic hallmark as you explore the Southwest and Mexico. The paper-thin leaves offer brilliant color. You can instantly bring a bit of the Southwest into your home by adding a gorgeous potted bougainvillea.
Bougainvillea come in a range of colors. And, yes, if you can't find one at your local nursery, you can order it live online and get it delivered to your home in just a few days.
Add Some Music to Your Party
To really get things going, how about some mariachi music? Some of the best mariachi music comes from Grammy winners Mariachi Vargas de Tecalitlan. You can purchase a CD online or stream the music for your party.
Recipes for Favorite Flavors of San Antonio
Every party needs some food and drink. A big part of the San Antonio culture is the influence of Mexican food. You can create some great dishes and it's easy to whip up some margaritas and guacamole and serve with fresh tortillas, chips, and salsa. Here are few easy recipes for creating the best tasting Mexican bites and sips for your party.
Making a Traditional Margarita
You must have margaritas for your party that celebrates everything about San Antonio culture. There's nothing like a good margarita on a summer's day, or any day really, and they are super easy to make.
All you need is tequila, Cointreau or triple sec, and fresh lime juice. I also like to salt the rim of my glass. You can use less expensive Blanco tequila as the base for your margaritas. As I mentioned above, you can serve it in short rocks-style glasses or margarita glasses. Personally, I like the heavy glass with the blue rims that are made in Mexico.
INGREDIENTS
2 oz tequila
1 oz triple sec or Cointreau
¾ oz fresh lime juice
PREPARATION
Combine all of the ingredients in a shaker and shake it well.
Pour over ice and serve in a glass garnished with salt and a wedge of lime.
Making a La Margarita Frozen Margarita
The most popular margaritas at La Margarita are the mango, strawberry, and watermelon.
INGREDIENTS
4 oz fresh fruit of your choice
1 oz tequila
1 oz of triple sec or Cointreau
ice
PREPARATION
Combine all of the ingredients in a blender and mix until thick.
Serve in a glass garnished with salt or sugar and garnish with a piece of fruit.
Making Some Fresh Guacamole
I can't imagine drinking a margarita without chips and guacamole. Another easy recipe, guacamole comes in many variations. Check out my personal recipe here.
Where to Stay When You Visit San Antonio
If you do travel to San Antonio, I recommend staying on the famous Riverwalk. While it can be very touristy in spots, you will enjoy the more secluded section of the Riveralk—but still close to everything—with a stay at Hotel Valencia. From the Hotel Valencia, you're only a five-minute walk to Market Square.
I also recommend a room with a balcony.
While there are a couple of options, I had a room with a Juliet balcony. I loved stepping out to take photos in the morning and again at sunset.
Hotel Valencia is a place that I feel really captures the essence of San Antonio. It's a gracious hotel with a mix of architectural influences from Spain, Morocco, and Argentina. Also, the Riverwalk is accessible from the hotel and there is an elevator for those who can't navigate the stairs.
Any time of year is a great time to visit San Antonio. However, if you go in the summer it is hot and humid. Wear sunscreen, a hat, and stay hydrated. Don't overdo on those margaritas! Check out more great ideas for things to see and do in San Antonio. Our Wander writers also have suggestions for other places to visit during your time in Texas.