Riding a pedal-powered car down old railroad tracks, walking in a nature reserve and staying overnight in a tiny house—well, that's an ideal overnight trip for me. And I found it all in an unlikely place: while wandering tiny Bay City (population 1292) on the Oregon Coast.
I've visited the coast many times, but I still get the little towns confused. So when Visit Tillamook Coast agreed to host my stay in Bay City, I wasn't sure where it was. Once I got there, I recognized the pretty settlement on Tillamook Bay, five miles north of Tillamook, as one of the Oregon Coast's biggest cities. I'd been through Bay City many times, but this was the first time I stopped. I'm glad I did.
Staying at the Sheltered Nook in Bay City
After running a B&B for a few years, Dee and Mark Harguth decided that both they and their guests could do with a little more privacy. So last year they opened Sheltered Nook, Bay City's tiny house hotel.
As is common in the travel industry, Wander With Wonder sometimes receives complimentary products and services. Wander also earns income from ads and affiliate links on our site. Some of those links are for Amazon. As an Amazon Associate, Wander earns from qualifying purchases. None of these practices influence our reporting, but we believe in full disclosure. If you click an ad or affiliate link on our site and make a purchase, we may earn a commission at no additional cost to you. We thank you for your help - it is what keeps Wander bringing you great content. For further information please visit our
legal page
.
The response has been terrific. "Our guests love the fact that they can be communal as well as having their own space."
While the houses are small, tiny is an exaggeration. At under 400 square feet, my little house wasn't cramped at all. There's plenty of room to do yoga in the living room, and you won't get claustrophobia in the kitchen. The sleeping loft has a four-foot ceiling, so it's just for sleeping and lounging on the beds. If my tiny house had been full to capacity—three queen beds can sleep a total of six—space would be too tight for my liking. But a single, couple, or small family will have ample space.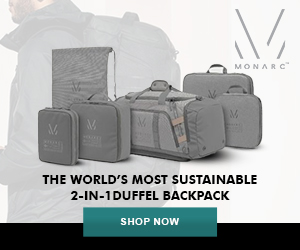 Sheltered Nook has all the mod cons, including lots of electrical outlets, microwave, and TV. The kitchen is stocked with microwave popcorn, coffee, tea, and hot chocolate. Dee makes breakfast baskets tailored to the needs of each guest. My vegan basket had a breakfast burrito and fruit.
Kilchis Point Reserve in Bay City
A block or two from the Sheltered Nook, Kilchis Point Preserve boasts the most interpreted trail I've ever walked. If you stop and read every sign, you'll get a pretty good grasp on the area's history, flora, and fauna on your one-mile walk to Tillamook Bay.
Ferns tightly pack both sides of the trail, so I hoped that the black bears and cougars—as seen on interpretive signs—wouldn't be able to squeeze through to attack me. The easy walk starts out paved with brick, then switches to gravel. And if you need a rest, it has a record number of memorial benches.
I took the Flora and Fauna Trail on my way to the bay, and the Native American Trail back. Here are my favorite fun facts, courtesy of the interpretive signs:
In 1855, early settlers built a ship called the Morning Star of Tillamook to take their dairy products to market in Portland and Astoria. They only kept it a year and a half before having to sell it to pay off debts, but its image graced the label of the Tillamook County Creamery Association in the 1960s.
From 1855 through 1866, men in the community took turns making a monthly mail run to Astoria—and carrying the mail home on their backs.
Local Native American hunters wore a basketry decoy on their heads, then waded into the estuary. When they got close to a duck, they'd grab its feet and hold it under until it drowned.
Oregon Coast Railriders in Bay City
Bay City is one of only two places in Oregon—and very few in the world—where you can try the odd activity of rail riding. Rail riding is a hybrid of biking and a scenic train ride. It entails pedaling four-person carts down old railroad tracks.
Oregon Coast Railriders opened last year, the brainchild of bike tourism promoters and entrepreneurs Kim and Anita Metlen. They live in eastern Oregon, where they run the Joseph Branch Railriders.
I joined a group of 20 assorted people to rail ride on a Monday morning in early June. Tours accommodate up to 38 folks, and in the peak season they sell out three tours a day, five days a week. I got to sit in the very front with Nate Bell, who co-manages the Oregon Coast Railriders with his wife Tara. A couple from Bend completed our foursome.
Rail riding was more relaxing than riding a bike. Since nothing else runs on this track, we didn't have to contend with traffic except for road crossings. Then our two guides got out and halted traffic for us with stop signs. At one crossing, they activated railroad gates.
The 12-mile round-trip is fairly flat, so pedaling wasn't too much work, and the seat was comfortable. We took in views of Tillamook Bay, estuaries, meadows, and native coastal plants. I loved looking down at the old tracks and crossing two-century-old railroad bridges. We also got to see—and smell—some of Tillamook County's enormous dairy operations.
The tiny town of Bay City as your Oregon Coast destination? Who knew? I'm sold on this community as a perfect place to overnight not far out of Portland, Oregon.