If you're planning an upcoming trip around the US, you've probably got your sights set already on big cities like New York, Los Angeles, and Miami.
Of course, these cities are great and they are well worth your time. However, if you're visiting the States, do yourself a favor and add some small towns to your itinerary.
Visiting small towns in America will help give you a better picture of the country as a whole. Like small towns everywhere else, the pace is a little slower, the vibe more authentic, and the culture more apparent.
So which small towns are worth adding to your list? Keep reading to find out.
As is common in the travel industry, Wander With Wonder sometimes receives complimentary products and services. Wander also earns income from ads and affiliate links on our site. Some of those links are for Amazon. As an Amazon Associate, Wander earns from qualifying purchases. None of these practices influence our reporting, but we believe in full disclosure. If you click an ad or affiliate link on our site and make a purchase, we may earn a commission at no additional cost to you. We thank you for your help - it is what keeps Wander bringing you great content. For further information please visit our
legal page
.
1—Steamboat Springs, Colorado
If you're a nature lover or adventure junkie, then Steamboat Springs is an absolute must.
While the city is best-known for its hot springs and skiing, it is also a great place to go snowshoeing, snowmobiling, camping, and fishing. Plus, it's a lot more affordable than other big name ski destinations like Vail and Aspen.
No matter what season you visit, you definitely need to start your trip with a ride in the Steamboat Gondola, as this will give you a breathtaking panoramic view of the whole town. After which you can hit the hiking trails.
2—Santa Fe, New Mexico
If you're more of an art person, then Santa Fe is definitely the place for you.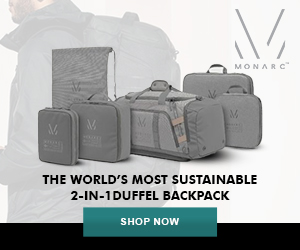 There's a thriving art scene here, and almost always some sort of festival going on to celebrate Santa Fe's love of art and culture.
The famed painter Georgia O'Keeffe is from here. And upon your arrival, you'll have no doubt from where she drew her inspiration. The Gothic cathedrals, vibrant landscapes, and colorful cuisine of this town are enough to inspire the artist in anyone.
3—Monterey, California
When venturing through California, don't forget to add Monterey to your list.
Monterey is unlike any other place in California, as it will give you that perfect combination of Southern California laid back and Northern California sophistication.
If you're looking for a place to just chill out for a bit or to have a romantic weekend getaway, then Monterey is for you. With golf courses, excellent seafood restaurants, and luxury resorts, there's no way you can't be relaxed here.
4—Lake Tahoe
Straddling the California-Nevada border, it's difficult to find words that do the sheer beauty of Lake Tahoe justice.
It's crystal clear waters, miles of hiking trails, and top-notch ski slopes have made this town a long-time favorite vacation spot for many Americans as well as international travelers.
Of course, if you fall into the international traveler group, don't forget about applying for your US Esta first.
5—Sedona, Arizona
There are many places in America and across the world where you can experience snow-capped mountains.
However, rarely do you get the chance to see red rocks and sandstone buttes set amongst a colorful landscape. But if you head to Sedona, Arizona, you get just that.
Sedona is often described as one of the most beautiful places in all of America. And once you get there, you'll understand why so many filmmakers have chosen this town for their backdrop.
With so many great small towns to visit in the United States, you'll see why it's time to hit the road and get away from the big cities.
---
This is a sponsored article. Wander With Wonder provides content from sponsors we believe can offer great service to our readers.